TP-Link ARCHER VR600 AC1600 Wireless Gigabit VDSL/ADSL Modem Router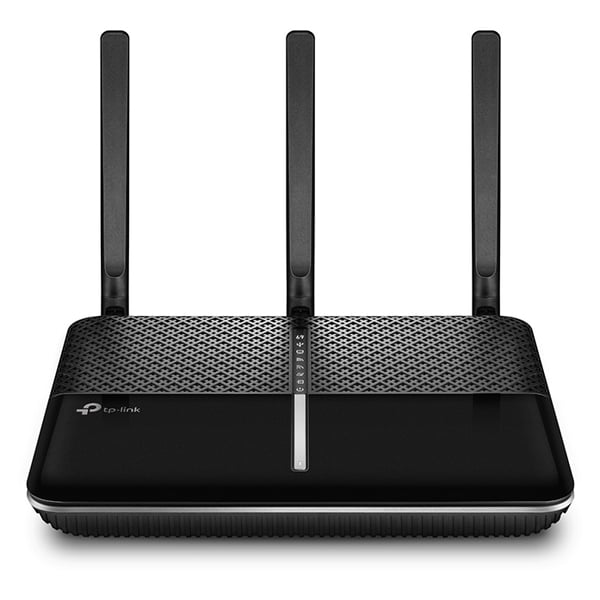 Roll over image to zoom in
Click to expand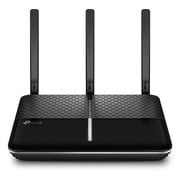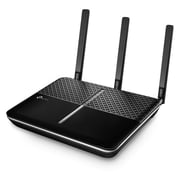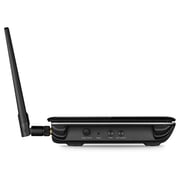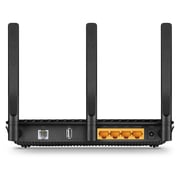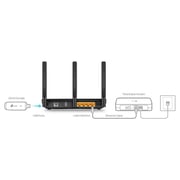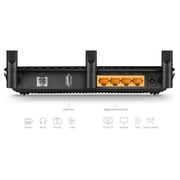 TPLink
TP-Link ARCHER VR600 AC1600 Wireless Gigabit VDSL/ADSL Modem Router
FREE Shipping
Delivery 2 - 4 Days
Secure Transaction
Key Information
Type:

Router

Input/Output Terminals:

3 10/100/1000Mbps RJ 45 WAN Ports, 1 10/100/1000Mbps RJ 45 LAN/WAN Ports, 1 RJ11 Port, 1 USB 2.0 Ports

It is the rate of radio signal to send and receive communication signal. Common frequencies are 2.4 Ghz and 5 Ghz.5GHz provides faster data rates at a shorter distance. 2.4GHz offers coverage for longer distances, but may perform at slower speeds

Frequency band:

2.4GHz and 5GHz (Supports DFS)

You can connect multiple devices using wired ethernet cable in a local area network

Ethernet:

Gigabit Ports

Color:

Black
Details
TP-Link Archer VR600 AC1600 Wireless Gigabit VDSL/ADSL Modem Router
Archer VR600 Highlights:
Superfast Wi-Fi – 300Mbps (2.4GHz) and 1300Mbps (5GHz) speeds, are ideal for online gaming, HD streaming, and large file downloads



Superior Range – Three detachable antennas provide stable wireless connections and optimal coverage
Versatile Connectivity – With DSL, EWAN, and USB ports, the Archer VR600 is fully compatible with DSL connections, fibre/cable access and 3G/4G USB dongles
Beamforming Technology – Improves wireless range and performance on 5GHz band
Tether App – TP-Link Tether provides the easiest way to access and manage the router on your iOS and Android devices.
Powerful Wi-Fi and Gigabit Wired for a High-Speed Home
AC 1600 Wireless Gigabit VDSL/ADSL Modem Router
Archer VR600
Superfast Wi-Fi – Up to 1.6Gbps
The Archer VR600 unlocks the full potential of your internet connection by providing combined dual band Wi-Fi speeds of up to 1.6Gbps, including 300Mbps on the 2.4GHz band and 1300Mbps on the 5GHz band, eliminating lag and buffering from your online experience.
Two dedicated Wi-Fi networks support more devices and reduce wireless interference to create stable connections.

5GHz 1300Mbps




2.4GHz 300Mbps
Superfast VDSL Broadband
The latest VDSL2 technology allows the Archer VR600 to deliver impressive VDSL broadband speeds of up to 100Mbps, which is almost five times faster than ADSL2+. The Archer VR600 serves as a DSL modem and wireless router, combining two devices in one. The integrated DSL port supports all standard DSL connections, including VDSL2, ADSL2+, ADSL2, and ADSL.
Versatile Backup Connectivity
With multiple inputs, the Archer VR600 provides you with a variety of options when connecting to the Internet. As a backup, the EWAN port allows the Archer VR600 to accept connections from cable and fibre modems via Ethernet cable. Additionally, the USB port supports 3G/4G dongle connections.
Superior Range and Stability
Three high-performance external antennas help the Archer VR600 create an expansive home network. Advanced Beamforming technology* automatically locates wireless devices and forms targeted, highly efficient wireless connections.
*Archer VR600 only supports Beamforming Technology at 5GHz band.
Blazing Fast Wired Performance
To help your wired devices achieve peak performance, the router's four Gigabit Ethernet ports operate 10x faster than standard Ethernet. Connecting an external drive the USB 2.0 port allows you to share files, photos, music, and video with any device on the network.
A Professional CPU to Match Your ISP
The Archer VR600 comes with a chipset from Broadcom, the world's No. 1 in DSL products, providing integrated solutions for more than 100 Internet Service Providers around the globe. This maximizes modem compatibility, saving you time and energy to find the perfect modem.
Easy Setup and Use
Set up the Archer VR600 in minutes thanks to its intuitive web interface and the powerful Tether app. Tether also lets you manage its network settings from any Android or iOS device, including parental controls, remote control and media sharing. Besides, the device automatically updates its own firmware, preventing any new network threats with the latest defence.
Guest Network
Provide visitors with Wi-Fi access separate from your main network
Parental Controls

Manage when and how connected devices can access the Internet
VPN & PPTP VPN Server

Enable a secure connection between your private networks and the internet
Similar Recommended Products
Similar Recommended Products
000000000001031731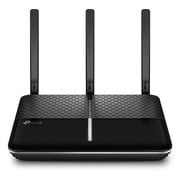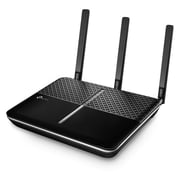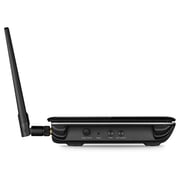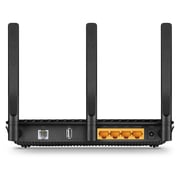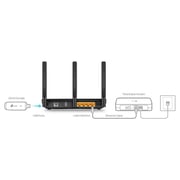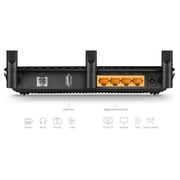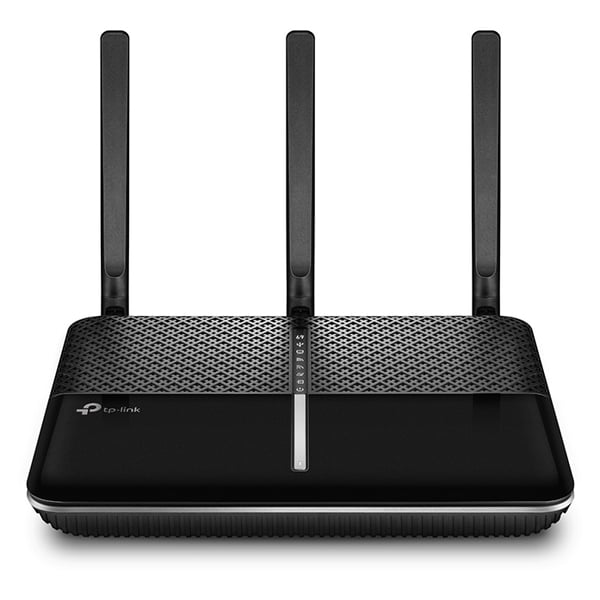 Product Overview
Overview