Toshiba Top Mount Refrigerator 820 Litres GR-AG820U(XK)
Toshiba Top Mount Refrigerator 820 Litres GR-AG820U(XK)
Key Information
Type:

Top Mount Refrigerator

The freezer is at the top

Gross Capacity:

820 Litres

Net Capacity:

608 Litres

Number of Doors:

2

Weight:

101 kg

Dimensions (H x W x D):

1848 x 803 x 739 mm

Color:

Black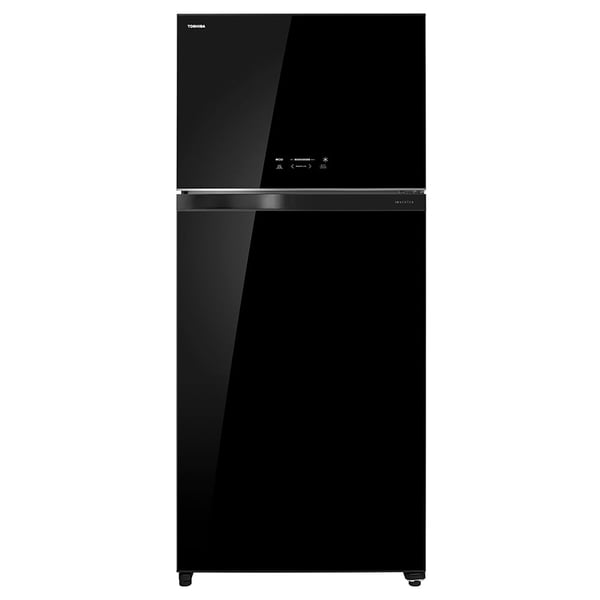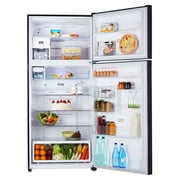 The Toshiba's GR-AG820U(XK) Glass Door Inverter technology refrigerator exudes class and elegance with its seamless design. The 608L big capacity refrigerator is equipped with features such as Multi-purpose & Utility Box will not only enhance the beauty of your home, but also add so much more convenience to your daily living, while maximizing your family time.
Saving energy is at the heart of Toshiba's ethic. The conventional non-converter refrigerator compressor runs through a simple on/off" handle. For inverter compressors, maximizing efficiency is prioritized along with power outputs that vary according to different usage patterns.
Featuring LED lights on the two photocatalysts – effectively eliminates bacteria in the refrigerator. Ethylene gas (produced naturally by some fruits & vegetables and which accelerates their deterioration), is eliminated by the LED HYBRID. Additionally it removes unpleasant odor molecules keeping air in the fridge clean and fresh at all times.
The LED touch panel is also a convenient way to control temperature settings. Switch between Normal, ECO or Quick Freezing mode. Eco mode helps reducing energy consumption, while quick freezing mode ensures quality, flavor and freshness of your food.
Main
Brand
Toshiba
Color
Black
General
Net Capacity
608 Litres
Gross Capacity
820 Litres
Type
Top Mount Refrigerator
Number of Doors
2
Defrost Type
No Frost
Features
Features
Inverter Compressor | Ultra Fresh | DUO Hybrid Deodorizer | Touch Panel | AG + Anti Bacteria Crisper
Dimensions
Dimensions (H x W x D)
1848 x 803 x 739 mm
Power
Power Supply
220-240 Volts
Frequency
50-Hz
Weight
Weight
101 KILOGRAM
000000000001133099