Remington Hair Straightener S9100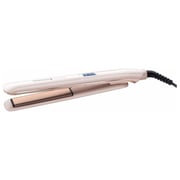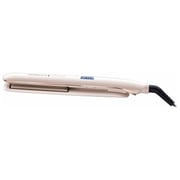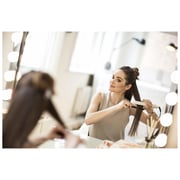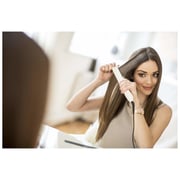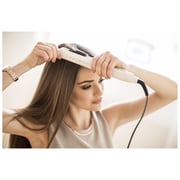 Remington
Remington Hair Straightener S9100
FREE Shipping
Delivery 24 Hrs Delivery * within Muscat
Secure Transaction
Details
Remington Hair Straightener S9100
Proluxe Hair Straightener
Introducing Longer-Lasting Styles From The Professional Grade Proluxe Hair Straightener. The Intelligent Optiheat Technology Found Within, Locks In Styles All-Day, Giving You Healthy Looking And Beautifully Straight Hair. Modelled In Luxurious Soft Pearlescent Pink With Rose Gold Accents, The Proluxe Straightener Looks Just As Good As It Will Make Your Hair Feel.
Be Hair Confident In Whatever You Do, And Get A Beautiful 24-Hour Hairstyle To Suit Your 24/7 Lifestyle. Your Hairstyles Will Last Longer And Feel Straighter With Our Proluxe Hair Straighteners From Day All The Way Through To Night.
The Proluxe Hair Straightener Comes Complete With Ultimate Glide Ceramic-Coated Plates, And Has Been Proven To Give You Up To Five Times Smoother Results*. Your Hair Will Glide Effortlessly Across The Ceramic, Leaving You With Snag-Free, 50% Straighter Hair In Just One Pass**.
24 Hour Locked In Styles
Salon Results That Last All Day
Intelligent Optiheat Technology Provides Heat Where It Matters
Pro+ Setting For Guilt-Free, Healthier Styling
Variable Settings Up To 230°C
5x Smoother* With Ultimate Glide Ceramic
50% Straighter Hair In One Pass
The intelligent OPTIheat technology found inside the PROluxe straightener has been specially engineered by those hair experts at Remington. It provides targeted heat to your hair where it's needed most, and the results will be seen all day. Your hairstyles will last longer, and feel straighter… But the most important part? Your styles will stay locked in, from day all the way through to night.
Smart Temperature Control
Using the unique PRO+ setting, found only in the PROluxe Straighteners, you can finally take the guilt out of styling. When activated, the PRO+ setting responsibly sets the temperature of the ceramic plate to 185°C, helping you to create healthy, shiny looking hair that lasts all day long, and makes frazzled looking hair a thing of the past. If you'd prefer to be the boss of your temperature, choose out of 9 settings between 150°c – 230°c.
The PROluxe Straightener comes complete with ultimate glide ceramic-coated plates, and has been proven to give you up to five times smoother results*. Your hair will glide effortlessly across the ceramic, leaving you with snag-free, 50% straighter hair in just one pass