Panasonic 2IN1 Shaver Cum Trimmer W/ Multi Fit Arc Blade ESRT47
Panasonic 2IN1 Shaver Cum Trimmer W/ Multi Fit Arc Blade ESRT47
Key Information
Type:

Shaver

Corded:

Cordless

Power Supply:

AC 100-240V

Color:

Silver/Black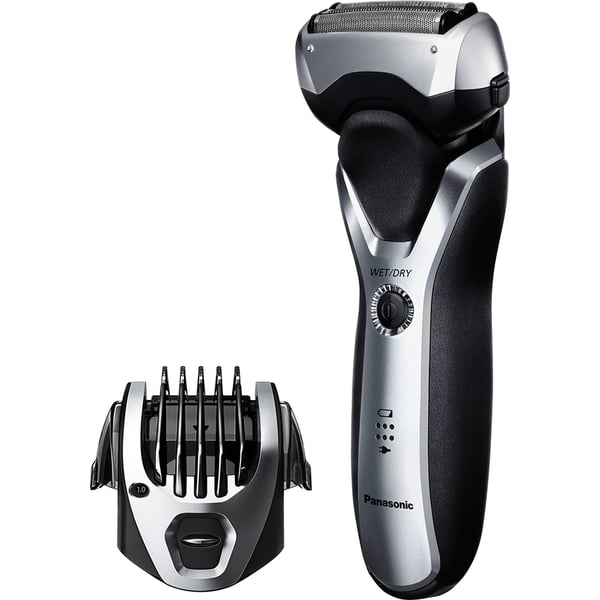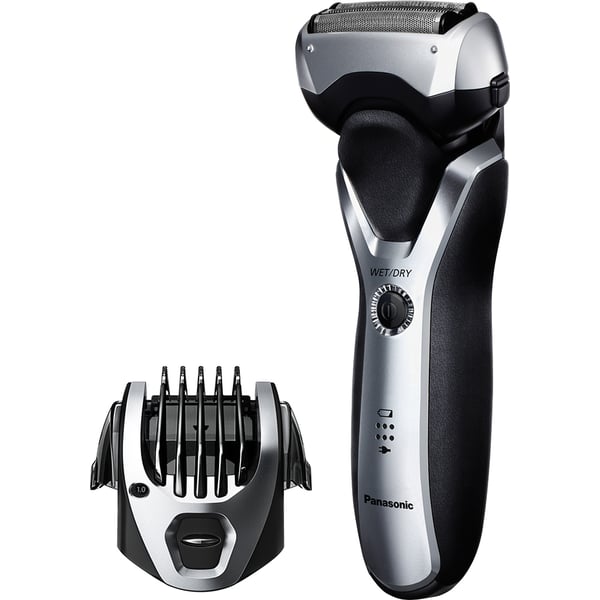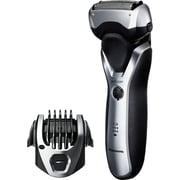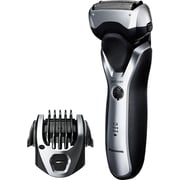 A clean shave, plus pre-shave and stubble trim Explore the Panasonic ES-RT47 Men's Grooming, A 3-blade shaver providing a close, gentle shave and new trimmer blades for exceptionally clean cutting when pre-shaving and trimming.
3-Blade cutting system for a close, speedy shave
Three blades shorten stubble and cut close to the roots for a smooth shave. Playing two different roles, the blades provide a quick, thorough shave. An incredibly close shave is further assured by acute 30° nano-polished inner blades.
New Slide-up Trimmer with acute 45° blades
Convenient for detailed grooming of moustache and sideburns. The acute 45° angle blades assure fast, comfortable trimming.
Trim stubble with the comb attachment
Attach this comb attachment to the slide-up trimmer and use as a trimmer. Featuring acute 45° edge blades, it provides the sharp cutting performance of a full-scale trimmer. Cutting length is adjustable in 5 steps from 1.0 mm to 7.0 mm.
Multi-fit arc blades
Round-shaped outer foils fit uniformly against the skin, even under the chin for a close shave over the entire surface.
Flexible pivoting head
The pivoting head follows the contours of your face for an effortless and quick shave.
Wet / Dry, foam shaving
Enjoy the convenience of dry operation or use with foam or gel for a pampering, silky-smooth shave.
Washable
Waterproof design let you rinse the shaver under running water for easy and hygienic maintenance.
Image of 3-stage LED indicator
A 3-stage LED indicator displays battery charging status and remaining battery capacity, letting you know when charging is needed and when it has ended.
Main
Brand
Panasonic
Color
Silver/Black
General
Type
Shaver
What's in the Box
WES9013PC (Combo)
Travel Pouch
AC Recharger
Features
Features
3-blade cutting system with 30° blades for a quick, smooth shave | Slide-up 45° trimmer, five-setting comb attachment included | Stainless steel foils follow facial contours for closeness and comfort | Pivoting head glides effortlessly over face, chin, jawline and neck | 10,000 RPM linear motor for power and performance | Use dry or in the shower with wet/dry convenience | 100% washable - cleans in seconds under running water | Featured on QVC
Body
Dimensions
Approx. 164 x 65 x 50 mm
Corded
Cordless
Power & Battery
Power Supply
AC 100-240V
Battery Type
Lithium ion
000000000001008054