Laundry

/

Hisense Front Load Washer & Dryer 9 kg/6 kg WDQY9014EVJM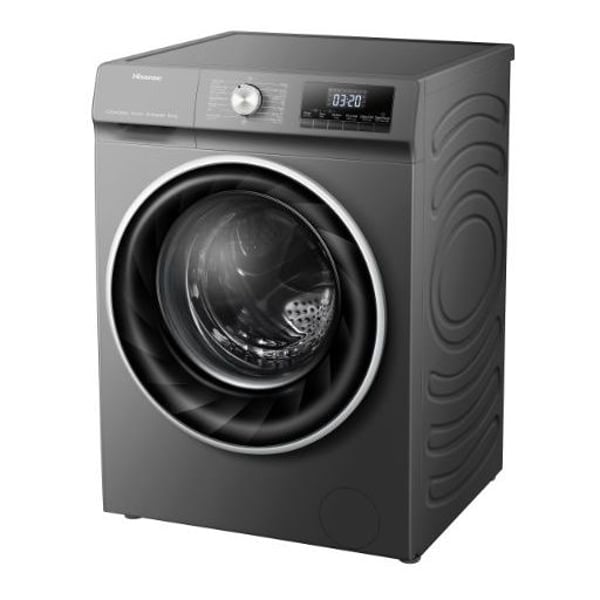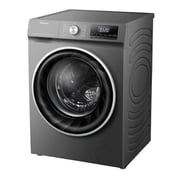 Hisense
Hisense Front Load Washer & Dryer 9 kg/6 kg WDQY9014EVJM
FREE Shipping
Delivery 2 - 4 Days
Secure Transaction
Key Information
Water Consumption:

Wash + Spin + Dry: 33400 Litres/year, Wash + Spin: 10200 Litres/year

Power Consumption:

Wash + Dry: 1216 kWh/year, Wash + Spin: 162 kWh/year

It is level of noise produced by your Laundry (Lower the value, lesser will be the noise), 50dB is normal

Noise Level:

56 - 71 dB(A)

Capacity:

Washer: 9 kg | Dryer: 6 kg

They are built for efficiency.Water consumption is less. It has washing and upto 70% drying capability

Type:

Front Load Washer Dryer

Color:

Black
Details
This WDQY9014EVJM washer dryer comes with a 9 kg Wash / 6 kg Dry Load capacity and is perfect for washing and drying clothes without the need for a separate dryer.
This model has 15 great programmes (12 washing & 3 drying), steam refresh functionality to help minimise ironing, a 1400 rpm spin, and inverter technology making it really quiet and more durable.
Inverter Technology allows your washing machine's motor to rotate at the optimum speed for the load. This results in lower levels of vibration meaning a quieter, longer lasting, and more reliable washing machine that uses less energy than conventional washing machines.
Sometimes, the simplest ideas make the most difference, like a faster maximum spin that removes more water from your wash to significantly reduce the time it takes to dry.
Press pause within the first ten minutes of the wash cycle in order to add any missed or forgotten items to the machine.
Unique to Hisense, the snowflake pattern embossed drum is designed to remove even the toughest of stains, while also being gentle enough for delicate fabrics. The drum also features a chrome finish that lasts longer and repels debris, allowing for an even more effective clean.