Get Free Delivery Above 10 OMR on selected products
Eufy Robotic Vacuum Cleaner Black T2128, Eufy P1 Smart Scale Bundle White T9147H21
Eufy Robotic Vacuum Cleaner Black T2128, Eufy P1 Smart Scale Bundle White T9147H21
FREE Shipping
24 Hrs Delivery

* within Muscat
Key Information
Type:

Robotic Vacuum Cleaner

It is useful to clean autonomously without human control. Some designs use spinning brushes to reach tight corners. Some also have mopping and UV sterilization feature

Capacity:

Vacuum: 600 ml

Larger capacity cleaners can clean more of your home before needing to be emptied

Noise Level:

Vacuum: 55 dB

Color:

Black/White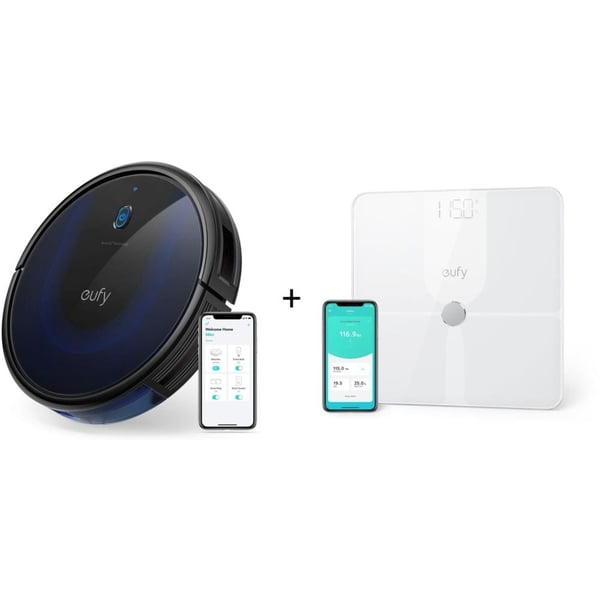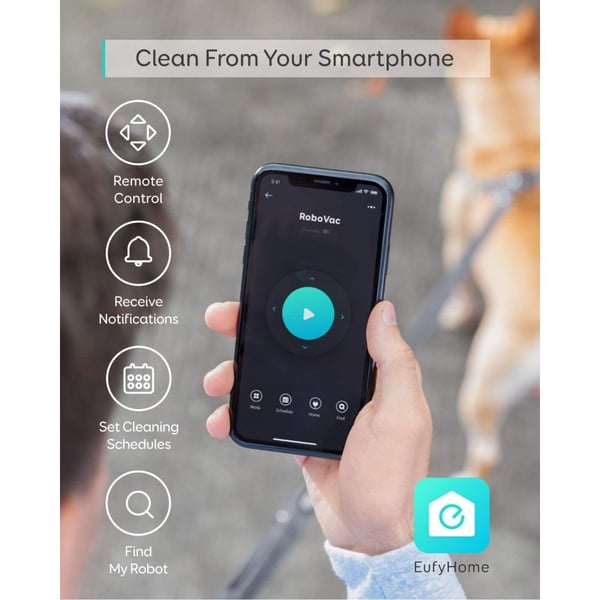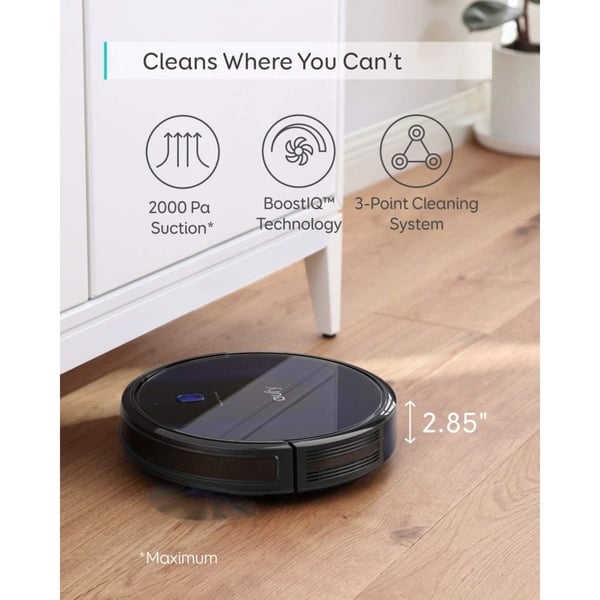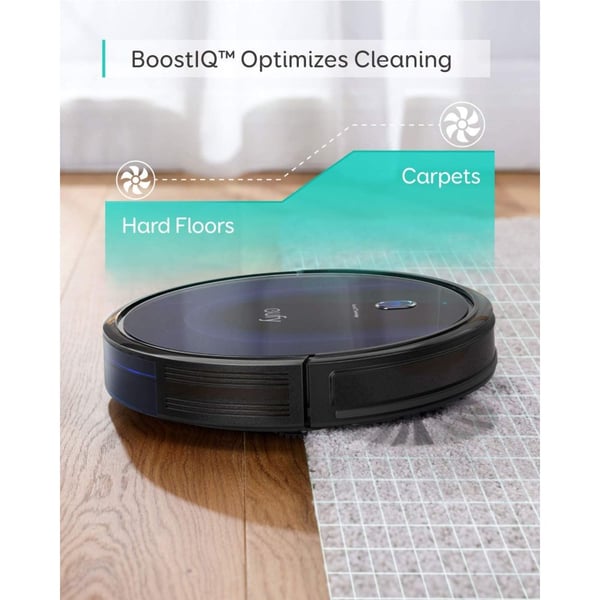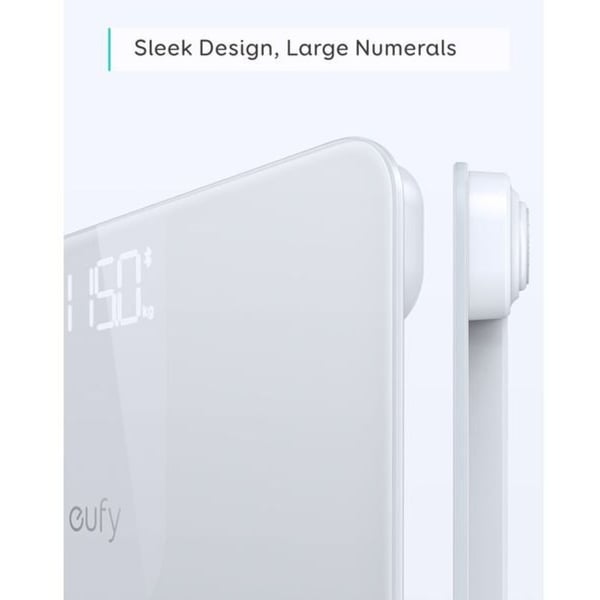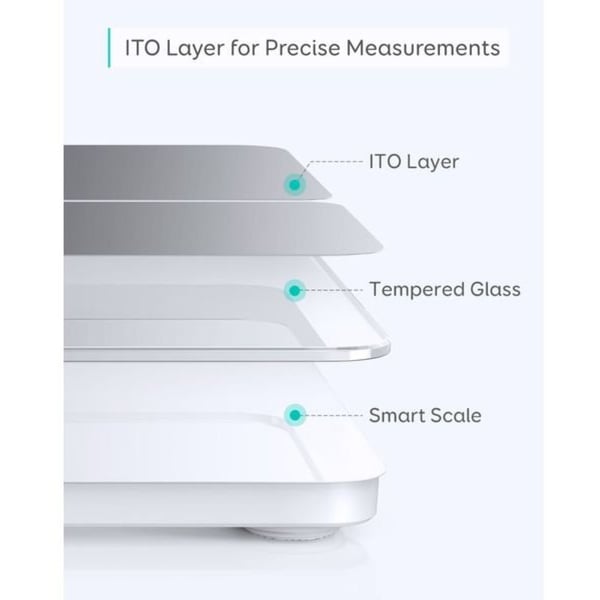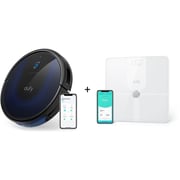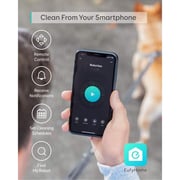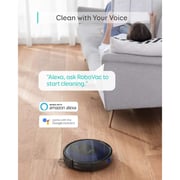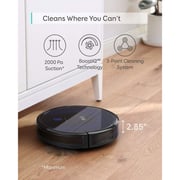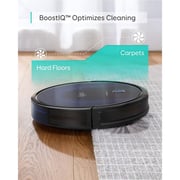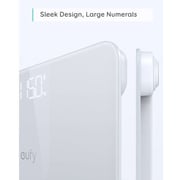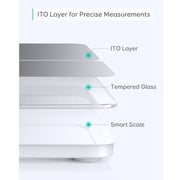 No sharp corners the rounded-glass top plate safeguards you from bumping into pointed edges.
The redesigned unibody filter increases efficiency and lasts longer which means less fuss for you.The larger, upgraded dustbin allows robovac to handle more dust, fluff and crumbs with ease. The increased capacity means less maintenance for you.
Advanced brushless motor significantly reduces vacuuming noise.Three brushes and strong suction power effectively loosen, extract, and vacuum dirt to give a superior clean.
Form and function the anti-slip top plate and low, stable design ensure stability when you step on. Hassle-free conversions switch from pounds to kilograms and back in one second.
No second guessing an ito coating is layered on the surface of smart scale to ensure precise measurements every time you step on.
Main
Brand
Clikon
Color
Black/White
General
Type
Robotic Vacuum Cleaner
Capacity
Vacuum: 600 ml
Noise Level
Vacuum: 55 dB
Dimensions
Dimensions (H x W x D)
Vaccum: 32.12 x 32.12 x 7.23 cm, Scale: 27.99 x 27.99 x 2.39 cm
Features
Features
Robovac uses advanced sensors which detect drops to avoid falling down stairs and off of ledges.
Additional Features
Large wheels roll over carpets and climb over door ledges to get to the mess.
Power
Power Supply
Vacuum: 2 x 1.5 Volts AAA battery
Voltage
Vacuum: 2 x 1.5 Volts
Weight
Weight
9.98 KILOGRAM
S100592019