Brita On Tap Water Filter System 1037405
FREE Shipping
24 Hrs Delivery

* within Muscat
Key Information
Type:

Filter

Capacity:

Filters up to 600 liters

Display:

LCD 

Color:

White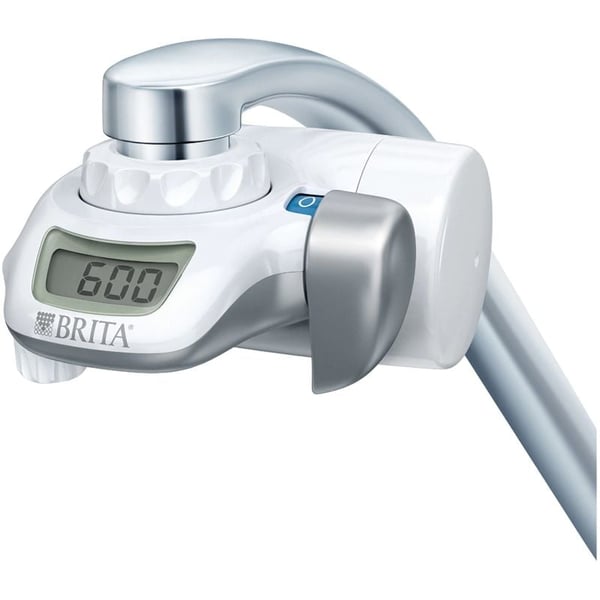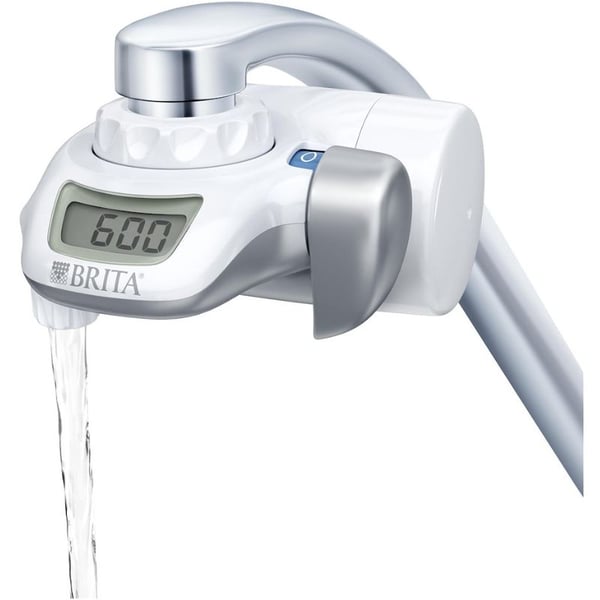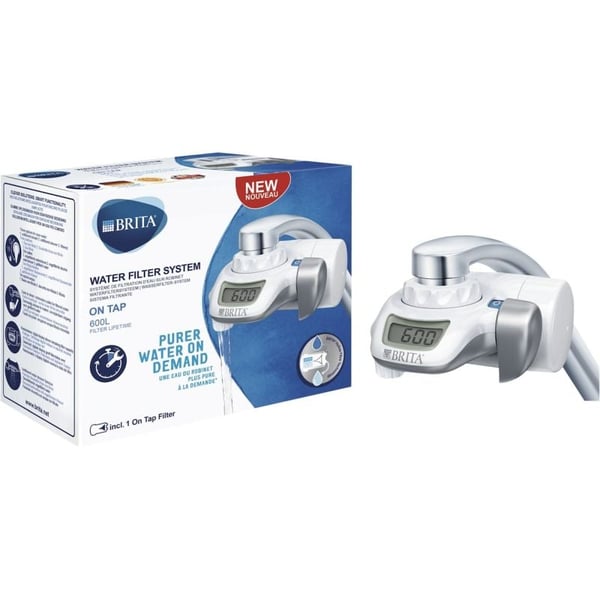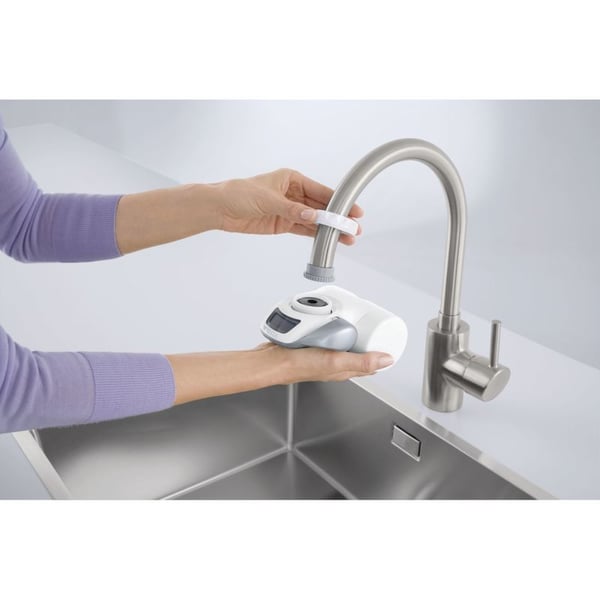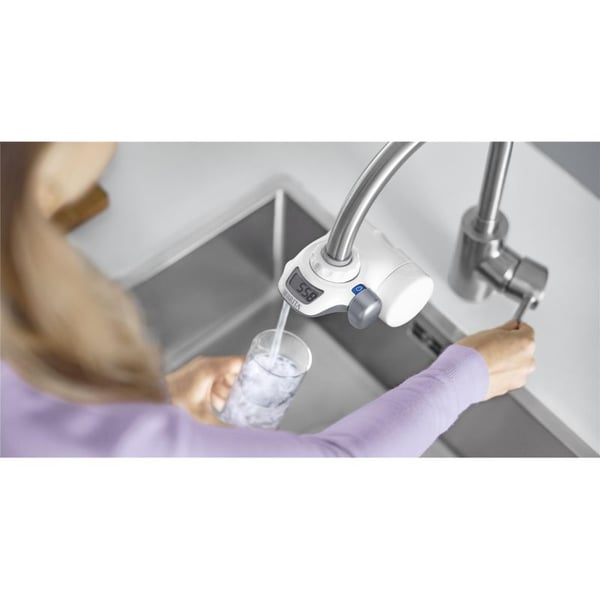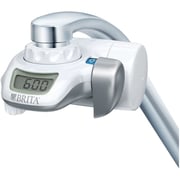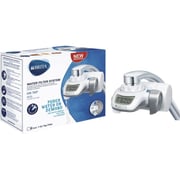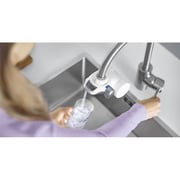 Better-tasting water, one click installation. Brita's Basic Faucet Filtration System® offers the great design, durability and convenience you expect with Brita,
The newly improved BRITA water tap filters offer more efficient water filtration than before. In addition, you can easily and quickly mount them to almost any faucet thanks to 5 different extensions without the use of tools. The improved composition of the filter mixture and the new filtration technology ensure even more efficient capture of chlorine and other substances that adversely affect the taste of water. The water is filtered immediately, so you don' t have to worry about a long wait for a glass of clean water. The package contains a BRITA ON TAP filter cartridge compatible with all common types of water taps (except the faucet with shower). With the new filter, you get even better water quality, without having to invest in a new filter kettle.
BRITA ON TAP filtration technology
The innovative BRITA ON TAP filter cartridges have been given a new shape, which makes their installation and replacement easier. However, the composition of the filter mixture in particular has been improved. The filter now consists of activated carbon microparticles, which are made from coconut shells, and a hollow fiber membrane, which acts as a sieve. It captures molecules that are larger than the pore size of the filter membrane, ie 0.5 microns. Effectively reduces micro-particles such as microplasts and bacteria. BRITA ON TAP offers the possibility to switch between filtered and unfiltered water, for example when washing dishes. You will also appreciate the shower function. The capacity of the filter is 600 liters and lasts about 3 months with normal consumption. The display constantly informs you about the amount of liters, so you will always know exactly when to replace the filter.
Three stages of water filtration
Unfiltered water flows through the filter. A fine sieve captures coarse particles – organic impurities. Subsequently, the water comes into contact with the filter mixture itself, which contains primarily 2 components. A resin that absorbs heavy metals (lead, copper) as an ion exchanger. When water comes into contact with activated carbon microparticles, there is a significant reduction in substances that negatively affect the taste and smell of water – especially chlorine and pesticides and herbicides, which are trapped on the porous surface of activated carbon microparticles. Hollow fiber membranes trap particles larger than 0.5 µm, such as microplastics or 99.9% bacteria. Water then flows out of the tap, which has preserved minerals such as calcium and magnesium. The Brita ON TAP water filter therefore does not serve as a scale filter.
Ecological safety and friendliness
BRITA brand domestic filters are designed for the treatment of drinking water. The purpose is to increase its quality and improve the taste. In no case will it convert water from a faulty source into drinking water. The body of BRITA ON TAP filters is made of plastic, which does not contain harmful compounds and is designed for permanent contact with water. Water filtration is provided only by natural substances – resins and silver-plated activated carbon made from coconut shells.
Main
Brand
Brita
Color
White
General
Type
Filter
Capacity
Filters up to 600 liters
Features
Features
Easy installation without toolsDuration: filters up to 600 liters (3 months)Flow rate: 1.6L / minMore compact and premium designEasy to cleanFaucet compatibility: includes 5 adapters for the most common kitchen faucets
Additional Features
Filters pesticides, herbicides, micro plastics and 99.99% of bacteriaReduces limescale and metals protecting kettles and enhancing flavour and aroma of tea and coffeeLCD digital display: shows the remaining capacity of the filter (includes CR2032 battery)
Display
LCD 
Dimensions
Dimensions
145 x 90 x 170 mm
S100589450