Beurer Salonpro System Permanent Hair Removal IPL10000
Beurer Salonpro System Permanent Hair Removal IPL10000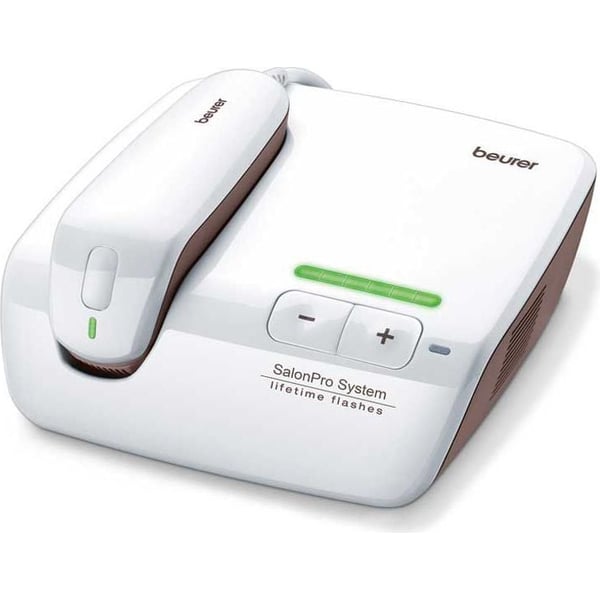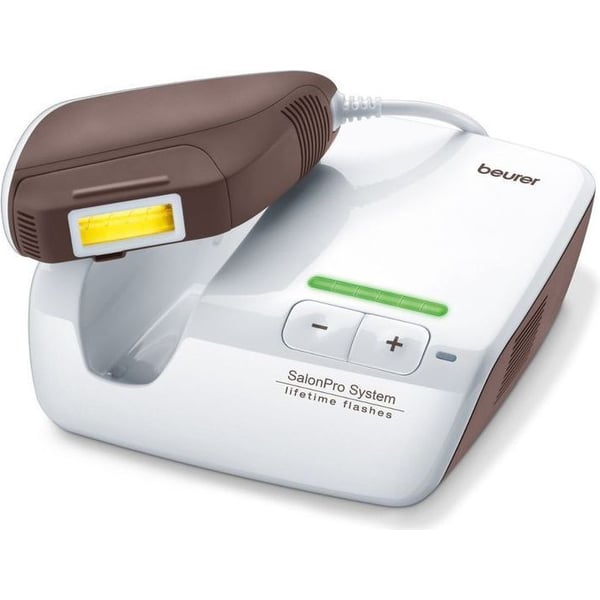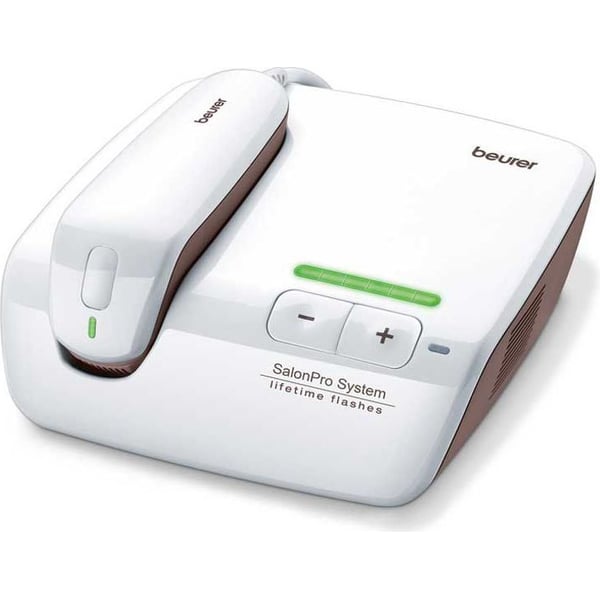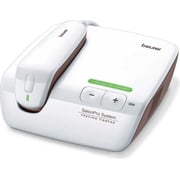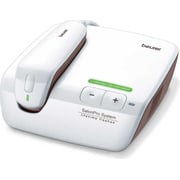 Permanent hair removal with professional cosmetic institute technology. The Beurer SalonPro System IPL 10000 is a hair removal system that will save you the time and expense you spend visiting the beauty salon. Developed by professionals, see the impressive results for yourself.
Quick and convenient
The ideal body areas on which to use the Beurer SalonPro System are the legs, under arm, bikini zone, chest, stomach and face below the cheekbones. The device is suitable for both men and women. Depending on the area of the body, treatment takes between 30 seconds and 11 minutes. You can complete a full body treatment in approximately 26 minutes.
Skin type and skin contact sensor
The Beurer SalonPro System is equipped with an integrated 2 in 1 skin type and skin contact sensor. Permanent hair removal with IPL is not suitable for a naturally dark skin tone or heavily tanned skin. The SalonPro System is equipped with a skin type sensor that measures skin pigmentation before each light pulse and, for your safety, the device will only emit light pulses if the skin pigmentation is suitable.
Achieve permanently smooth skin
Using the Beurer SalonPro system is simple – first, ensure your skin and hair type are suitable for treatment. It is also important that your skin is not sun-burnt or heavily tanned at the time of treatment. Then prepare for treatment by shaving the corresponding areas.
Features
Features
-Long-lasting hair removal-Clinically tested
000000000001066438