Beurer IPL10000+ Lifetime Flashes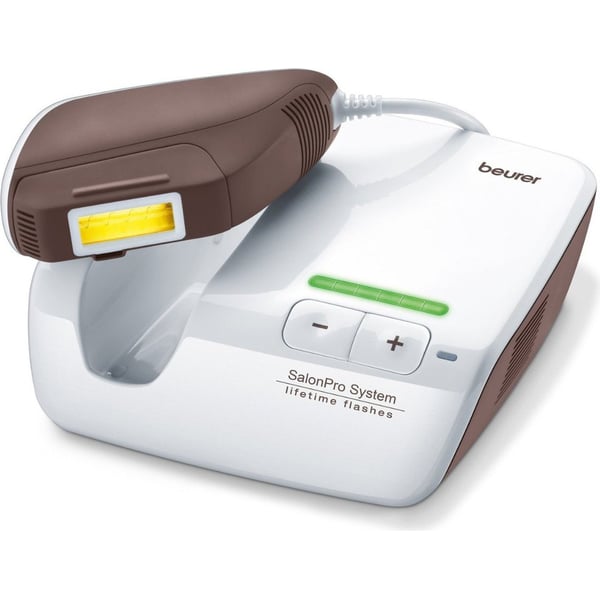 Roll over image to zoom in
Click to expand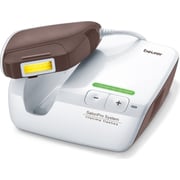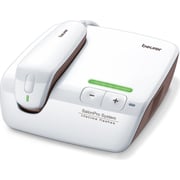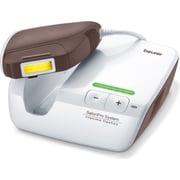 Beurer
Beurer IPL10000+ Lifetime Flashes
FREE Shipping
Delivery 2 - 4 Days
Secure Transaction
Key Information
Power Supply:

220-240 Volts

Type:

Hair Removal System
Details
Permanent hair removal with professional cosmetic institute technology. The Beurer SalonPro System IPL 10000* is a hair removal system that will save you the time and expense you spend visiting the beauty salon. Developed by professionals, see the impressive results for yourself. The Beurer SalonPro System uses the innovative, light-based IPL technology (intense pulsed light), which is already used in professional beauty salons and by doctors for successful permanent hair removal. With the Beurer SalonPro System you can now safely and effectively use this technology in the comfort of your own home. (* Technology reviewed by institute ProDerm, Hamburg)
Fast application with the XXL light area, easy to use flash-glide function and full service life of 150,000 flashes**.
Your spare time is precious; we want to help you save it. A full-body treatment with the Beurer SalonPro will only take approximately 26 minutes. The 7cm² large XXL light area with integrated UV protection will let you treat all areas of your body precisely, securely and quickly. The flash-glide function also enables convenient application without having to stop. The high-end IPL10000 version additionally guarantees flashes that last throughout the service life of the device so you will not have to replace the cartridge – the 150,000 light pulses are sufficient for all of your applications. (** sufficient for 20-40 years based on average usage)
Safety is ensured with clinically tested technology and the 2 in 1 skin type and skin contact sensor.
Our professional device is based on clinically tested technology that is also used by dermatologists. The Beurer SalonPro System operates on a fraction of the energy level compared with other devices. This reduces the potential risk of causing damage or encountering complications. The Beurer SalonPro System has integrated UV protection and a 2 in 1 skin type and skin contact sensor to safeguard the application on the skin. The device measures the skin pigmentation before each light pulse is emitted to ensure the energy level of light pulse is matched to the suitable skin type.
Versatile application – quick and convenient
The ideal body areas on which to use the Beurer SalonPro System are the legs, under arm, bikini zone, chest, stomach and face below the cheekbones. The device is suitable for both men and women. Depending on the area of the body, treatment takes between 30 seconds and 11 minutes. You can complete a full body treatment in approximately 26 minutes.
Application period – how often must I use the SalonPro System?
Regular application of the SalonPro System achieves the best results. If you are aiming at complete and permanent hair removal, you can reduce your body hair by 50% after completing 3-4 treatments carried out every two weeks, followed by 3 treatments carried out every 4 weeks. Then apply as required. For facial treatments, you can achieve the best results with 6 treatments carried out every 2 weeks, followed by further treatments every 4 weeks (zoom into the adjacent figure for a more detailed treatment plan).
Similar Recommended Products