Beko Top Mount Refrigerator 409 Litres RDNT401XS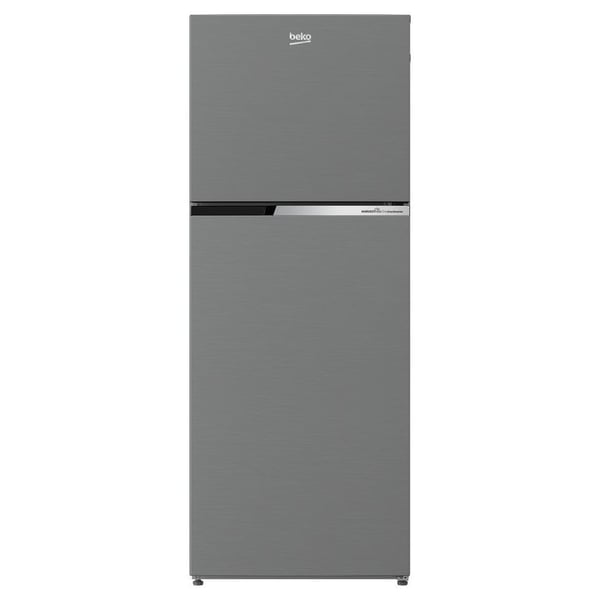 Roll over image to zoom in
Click to expand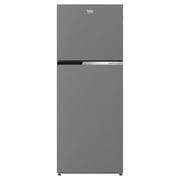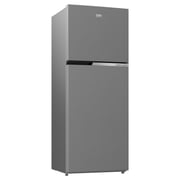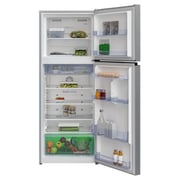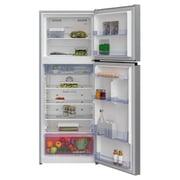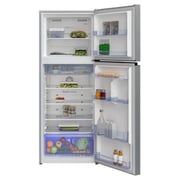 Beko
Beko Top Mount Refrigerator 409 Litres RDNT401XS
Key Information
Number of Doors:

2

Color:

Inox

The freezer is at the top

Type:

Top Mount Refrigerator

Net Capacity:

375 Litres

Dimensions (H x W x D):

1720 x 660 x 770 mm
Details
Beko HarvestFresh uses innovative three-colour light technology to cleverly mimic the sun's 24-hour light cycle, preserving vitamins in fruit and vegetables for up to five additional days.* So you can enjoy a healthier lifestyle with more nutritious meals than ever.
The word Harvest itself means the harvest day. It is vitamin A and C that strengthen our immune system. Harvestfresh Technology is inspired by nature and simulated the sun cycle.
During the first 4 hours the crisper lights will shine blue then for 2hours green and for the next 6 hours red another 12 hours for fruits and vegetables is a night without lighting in the compartment.
Innovative Technology Based On The Nature Mimics Day Cycle, during light of the day fresh food compartment will be in blue, then the midday will be green, and during the sunset its red and at the night it will be dark.
ProSmart Inverter Compressor ( 10 year compressor Warranty )
High efficiency, high durability, low noise
Don't pay loads of money for electricity bills just for a refrigerator that does the job. You can open the door as many times as you like, ProSmart Inverter Compressor technology will adapt and create fewer temperature variations, provide faster cooling with less energy, and allow your food to stay fresh for much longer. The compressor's design provides more durability while being 4 times quieter.
Dual Cooling 2 separate cooling systems, no odour mixing
It's difficult to keep the fish in the freezer together with a flavorful cake in the fridge without their odours mixing. NeoFrost Dual Cooling's separate cooling systems for each compartment maintain ideal air flow and optimal temperatures with a high level of humidity in both the freezer and the fridge. The result is your food stays fresh for longer with no frost build-up or odour transfer.
Similar Recommended Products
Similar Recommended Products
S100607652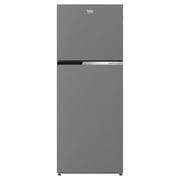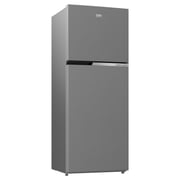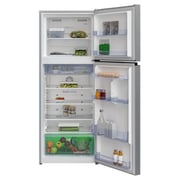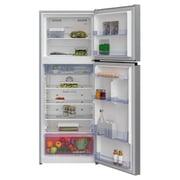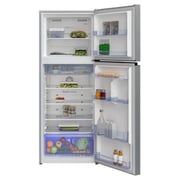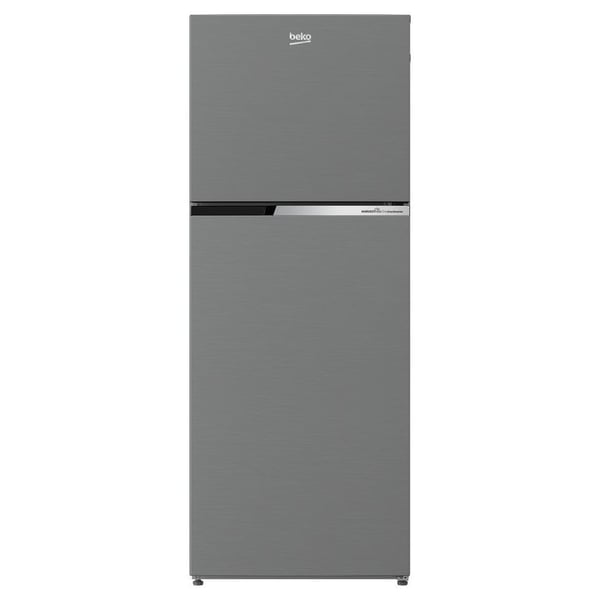 Product Overview
Overview