Dlink DIR-882 AC2600 Mu Mimo Wifi Gigabit Router
Key Information
Type:

Router

Frequency band:

2.5 GHz | 5 GHz

It is the rate of radio signal to send and receive communication signal. Common frequencies are 2.4 Ghz and 5 Ghz.5GHz provides faster data rates at a shorter distance. 2.4GHz offers coverage for longer distances, but may perform at slower speeds

Input/Output Terminals:

USB | LAN WAN

Color:

Black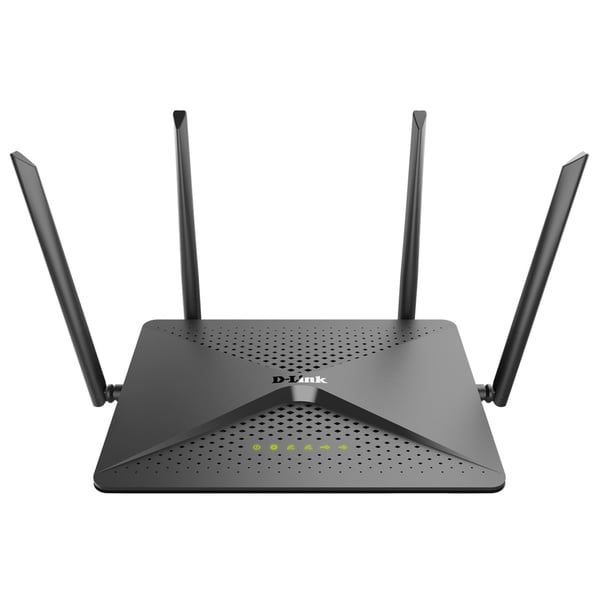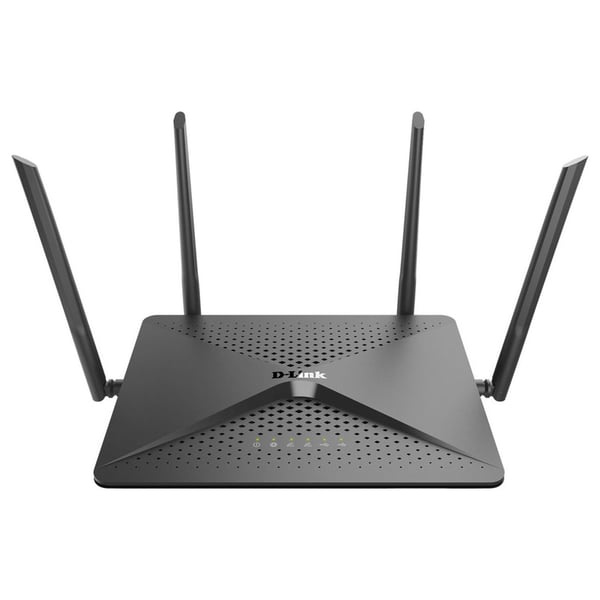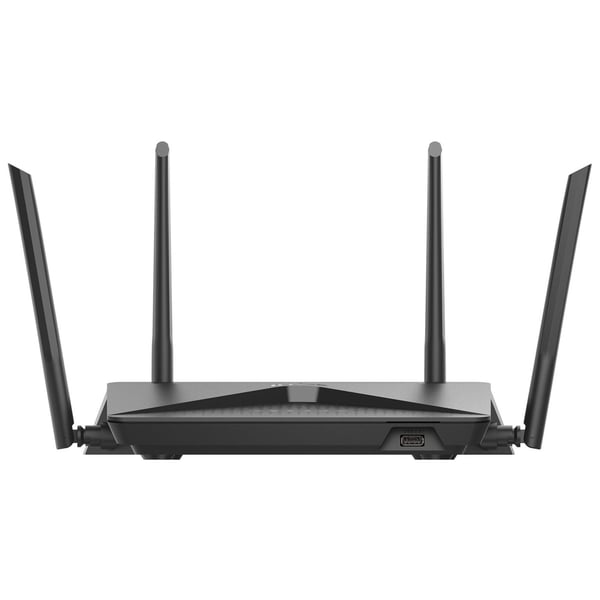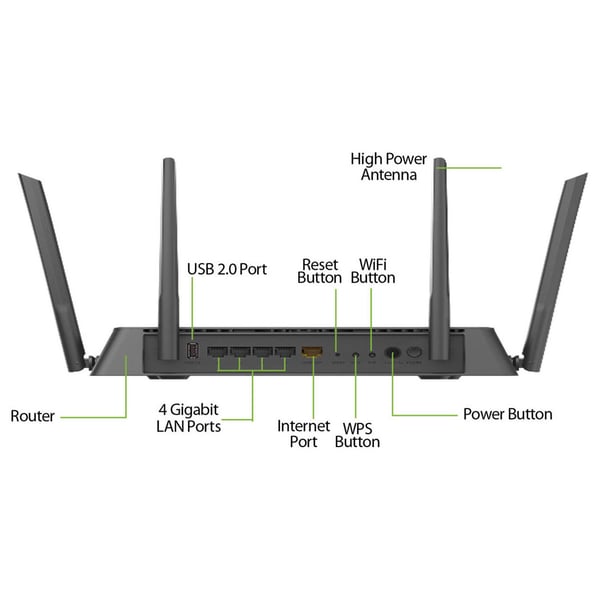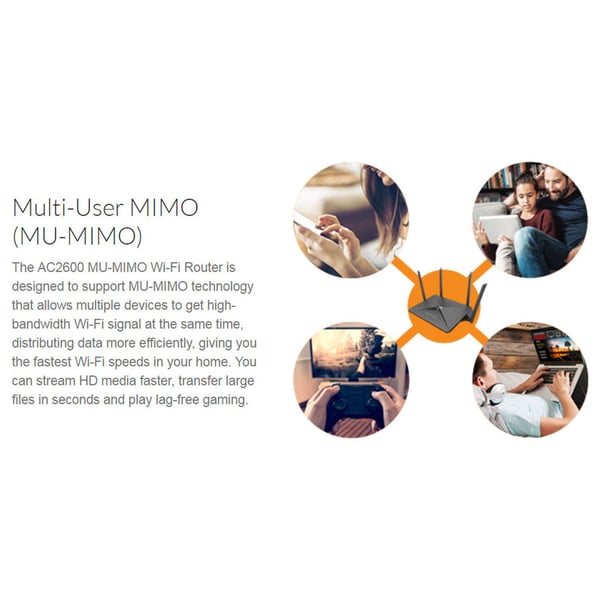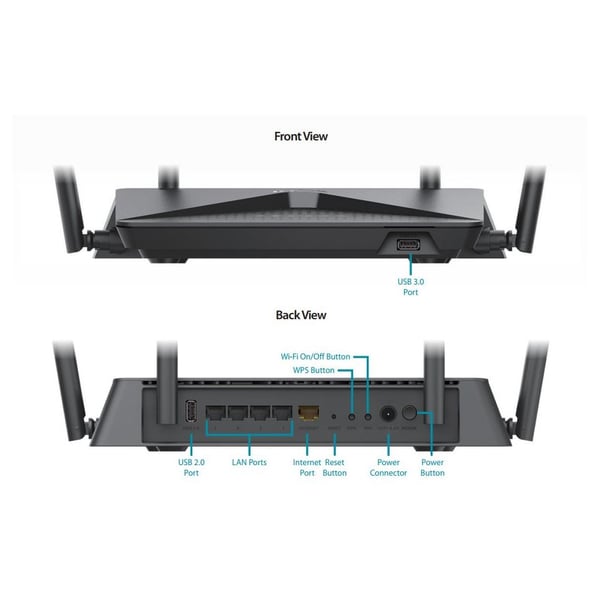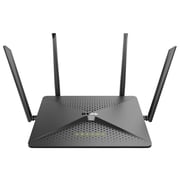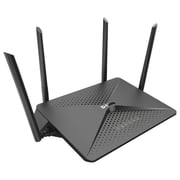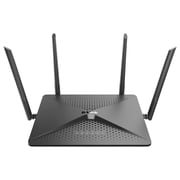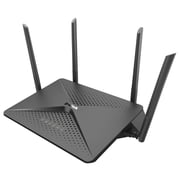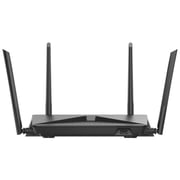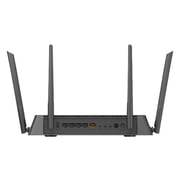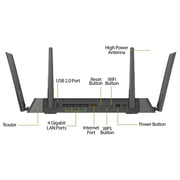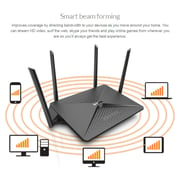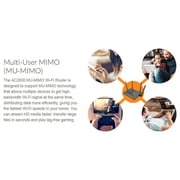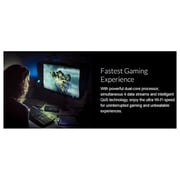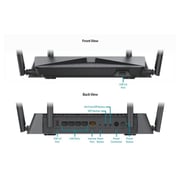 The DIR-882 AC2600 MU-MIMO Wi-Fi Gigabit Router is a powerful wireless networking solution designed for Small Office/Home Office (SOHO) environments. By combining high-speed 802.11ac Wi-Fi with dual-band technology and Gigabit Ethernet ports, the DIR-882 provides a seamless networking experience with a high degree of convenience and flexibility for SOHOs. The DIR-882's SOHO-class advanced security features help keep data safe from unwanted network intruders. These features together with the increased range and reliability of Wireless AC technology, help provide a safe and protected network for devices in your home or office.
High-Speed Wired and WirelessConnectivity
The DIR-882 upgrades your network to the latest dual-bandhigh-speed wireless technology to bring you lightning-fast Wi-Fi speedsof up to 2,600 Mbps1 so you can meet the increasing demand frommultimedia applications. Enjoy seemless high definition streaming media,Internet phone calls, online gaming, and content-rich web surfing throughout yourhome or office. In addition, 10/100/1000 Gigabit Ethernet ports give you solid,dependable wired performance for devices such as Network Attached Storage(NAS), media centers, and gaming consoles. The built-in Quality of Service(QoS) engine allows you to prioritize important traffic to ensure that yourfavorite applications are receiving optimal bandwidth.
Smooth Streaming with Wireless 802.11acWave II
The DIR-882 brings a host of new technologies to createthe best wireless networking experience to date. With 802.11ac Wave IItechnology, the DIR-882 provides Gigabit wireless connectivity with combinedtransfer rates of up to 2,600 Mbps1 (1732 Mbps Wireless AC + 800 MbpsWireless N). Featuring a 4×4 MU-MIMO antenna configuration, the DIR-882 offersbetter data rates, fewer dead-spots, more coverage, and increased reliability.Upgrade your home or office with the latest AC wave II technology by matchingthe DIR-882 AC2600 MU-MIMO Wi-Fi Gigabit Routers with AC wave II devices likethe DWA-192 AC1900 Wi-FI USB 3.0 Adapter to take full advantage of this speed.
Hassle-Free D-Link Smart Connect Technology
Ever since the introduction of 5 GHz wireless technology,users have had to blindly guess whether the 5 GHz or 2.4 GHz band would providethem with the best networking experience. D-Link's Smart Connect Technologyeliminates this confusion by automatically distributing devices to the optimalnetwork. Simply initiate a connection to the DIR-882 and its advancedalgorithms will determine the best network for your device to connect to,thereby ensuring a faster, more reliable, and hassle-free experience for yourfriends, colleagues, and family
Easy to Set Up and Protect
Sharing your Internet connection doesn't have to be acomplicated process; just open a web browser to access the setup wizard andfollow the easy step-by-step instructions to get started. Configure, apply, andset up WPA/WPA2 wireless security in minutes with the wireless network setupwizard, or use WiFi Protected Setup (WPS), which establishes an encryptedconnection to new devices without the need to enter settings or createpasswords. In addition, the built-in firewall requires no setup, protecting youagainst malicious attacks from the Internet, and access control features allowyou to restrict access to your network giving you greater control over networkusers.
File Sharing Right at Your Fingertips
The DIR-882 lets you connect a USB storage device andinstantly share documents, movies, pictures, and music. You can put your musiclibrary on a USB drive and share it with your entire home. You can show photoson the living room TV while a family member watches a movie on their computer.You can stream media files to multiple devices without interruption, or savethem to your device for offline playback. The intuitive interface lets anyoneimmediately connect to a variety of entertainment options stored on your ownstorage device.
Designed for Optimal Wireless Coverage
The DIR-882's antennas have been carefully placed toensure that you will have little to no dead zones in any environment. TheDIR-882 sends the signal into the farthest corners of your home. Furthermore,because of the design of the placement of internal antennas, you can restassured that the AC2600 MU-MIMO Wi-Fi Gigabit Router will achieve the bestpossible performance no matter where you place it.
Main
Brand
Dlink
Color
Black
General
Type
Router
What's in the Box
Wi-Fi Gigabit Router
Features
Features
Dual Band Wi-Fi Performance | USB 3.0/2.0 Port | Powerful Dual Core Processor | High Power Antenna | MU-MIMO Ready
Additional Features
Prioritize network traffic for seamless streaming and gaming | 4 x 4 Data Streams | DLNA Support | 80/160 MHz Support | Advanced AC SmartBeam
Standards
IEEE 802.11ac | IEEE 802.11n | IEEE 802.11g | IEEE 802.3ab | IEEE 802.11b | IEEE 802.11a | IEEE 802.11d | IEEE 802.3u
Bands
Dual
Frequency band
2.5 GHz | 5 GHz
Data Rates
2.4 GHz Up to 800 Mbps | 5 GHz Up to 1,732 Mbps
Connectivity
Input/Output Terminals
USB | LAN WAN
USB
1 x USB 3.0 Type A | 1 x USB 2.0 Type A
WiFi
IEEE 802.11 ac/n/g/b/a wireless LAN
LAN
4
WAN
1
Power & Battery
Power Supply
100 to 240 V AC
Output power
12 V, 2.5 A
Input Current
50/60 Hz
Physical
Antenna Type
External
Number of Antenna
4
LED Indicators
Power | Internet | 2.4 GHz WLAN | 5 GHz WLAN | USB Super Speed 3.0 | USB 2.0
Certifications
FCC | CE | C-Tick | S Mark (UL60950) | Wi-Fi Certified | WPS Setup | IPv6
Dimensions
258.8 x 184.1 x 45.5 mm
Requirements
Windows System Requirements
Windows 10/8.1/8/7/Vista/XP SP3
MAC System Requirements
MAC OS X 10.6 or higher
Additional System Requirements
• Internet Explorer 10, Firefox 28.0, Chrome 28.0, Safari 6.0, or other Java-enabled browser | Network Interface Card | Cable/DSL modem or other Internet Service Provider equipment with Ethernet port
000000000001026459