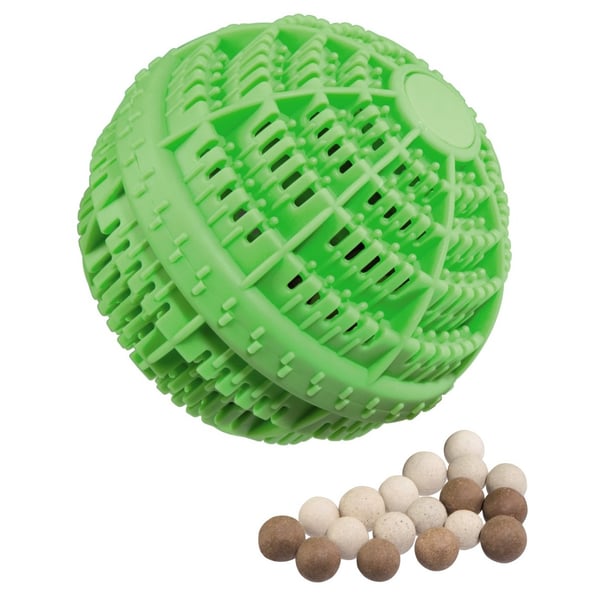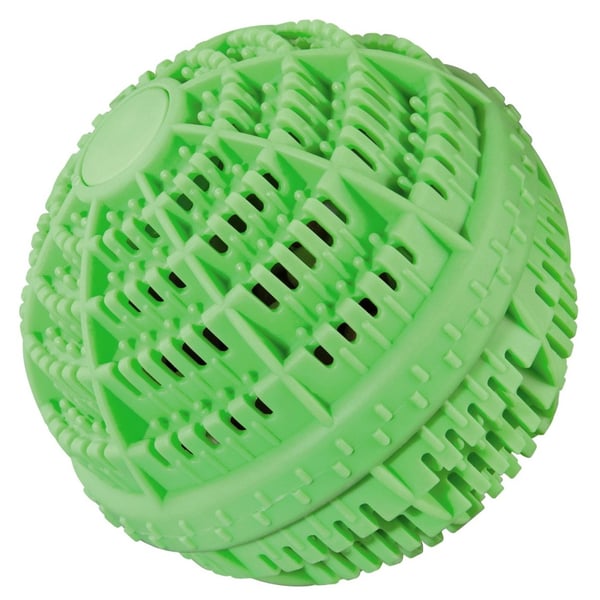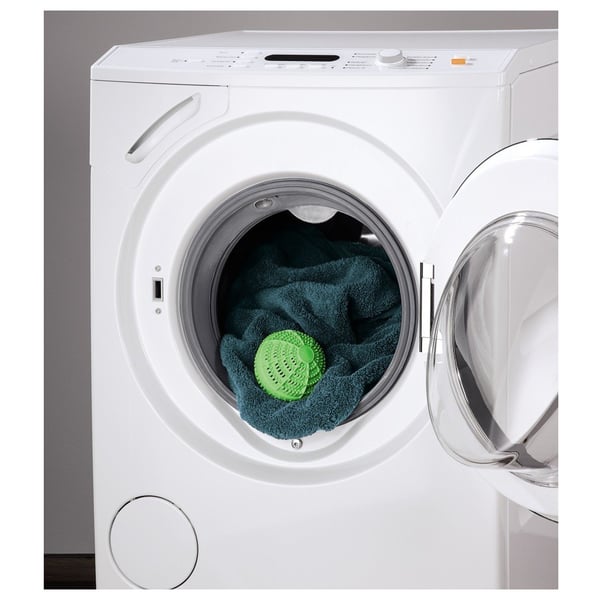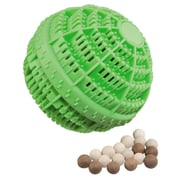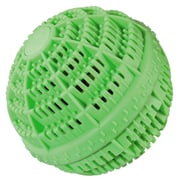 Xavax
Xavax 111376 Power Pearls Wash Ball
FREE Shipping over OMR 20 from seller
Delivery 24 Hrs Delivery * within Muscat
Secure Transaction
Details
A quarter of the amount of washing powder must be added at least. Otherwise, the bleach is missing in the wash water and the textiles get a permanent gray haze. For heavy soiling and stains (crayon, red wine, grass) in the laundry, a normal laundry with prior stain remover treatment is required. The washing ball is not suitable, for example, to get the clothes of a car mechanic clean again. It also fail very many detergents. Do not overfill the machine or take two rinse balls. Dry the washing balls in the air after the wash cycle. Never use washing balls in the dryer.
More product information


for detergent reduction: saves money and protects the environment through less chemicals in rivers and waters
Plastic ball is filled with about 80 ceramic washing beads
The huge micro-surface of the beads filters the water and ensures a better distribution of the detergent
The amount of detergent can be reduced without loss of cleanliness to 1/4 of the usual amount
Ideal for people who suffer from detergent residues from skin irritation or allergies, because the natural pearls do not give off any fragrances
Textiles are spared, colors shine longer, because the amount of chemicals per wash is greatly reduced, washing temperatures from cold to 95 ° possible
The specially shaped wash ball with the balls inside moves atypically in the drum and thus supports the mechanical washing process in the washing machine, it rubs against the textiles and thus dissolves the dirt from the fibers, loosens the laundry, the laundry items unfold better
due to the movement of the beads, the detergent is better dissolved in the water and foamed – so more oxygen is brought into the wash water
usable with all liquid or powder detergents
if used properly, the washing ball can be used up to 1000 times or approx. 2 years, after which the mineral balls are exhausted
1 washing ball "Power Pearls"
1 instruction manual
Less detergent, yet radiantly clean laundry? The solution: Our washing ball – this spreads the detergent better by the movement, brings more oxygen and thus more foam in the water. The result: less detergent – the purse laughs and the environment is pleased.
Test seal and environmental label
QC by Xavax Germany In-house
test and quality seal