Laundry

/

Samsung Front Load Washer & Dryer 12/8 kg WD12TP04DSB/SG
Roll over image to zoom in
Click to expand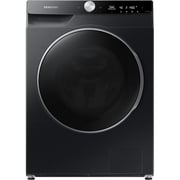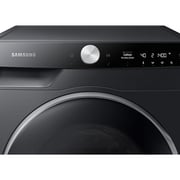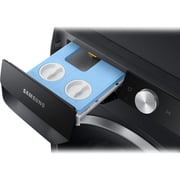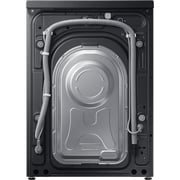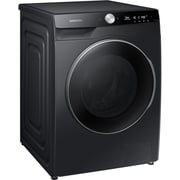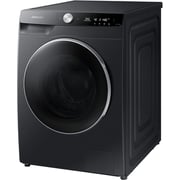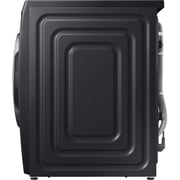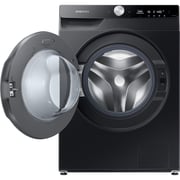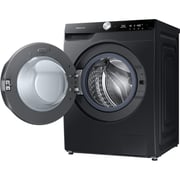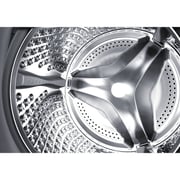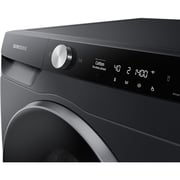 Samsung
Samsung Front Load Washer & Dryer 12/8 kg WD12TP04DSB/SG
FREE Shipping over OMR 20,000 from seller
Delivery 2 - 4 Days
Secure Transaction
Key Information
Color:

Black

Capacity:

Washer: 12 kg | Dryer: 8 kg

Capacity (Dryer):

8 kg
Details
Through the bubble holes within the washing machine's drum, bubbles from a mixture of detergent and water allows more efficient penetration to remove dirt and stains from fabric.
Eco Bubble Technology
Enjoy efficient cleaning, even at low temperatures, with Eco Bubble technology. Thanks to this technology, washing powder turns into bubbles that quickly penetrate fabrics and remove dirt easily, while at the same time saving energy and protecting colors and fabrics.
50% Less Washing Time
It took much less time to get the washing done. When QuickDrive is activated, it reduces washing time by up to 50%. The dynamic drum rotation featuring Q-Bubble technology and additional water jets create more plentiful, powerful bubbles that help the detergent penetrate fabrics more quickly, and wash quickly and gently on fabrics.
Artificial Intelligence Control
Wash your clothes efficiently and easily with powerful AI control. This technology personalizes the washing process by remembering your habits, suggesting appropriate wash cycles, and displaying information in a timely manner. The SmartThings app also gives you advice on courses, planning and problem solving. Plus, it automatically selects the ideal drying method.
Automatic Distribution
Get the best washing results without waste and with less effort. Auto Dispense automatically dispenses the right amount of powder and softener to each load. It also retains enough detergent to last a month's wash, so the detergent container no longer needs to be filled after every wash.
Air Wash Technology
Freshen your clothes in a hygienic way without water or detergents. Air Wash technology deodorizes and sanitizes clothes for a long-lasting fresh scent. By using only, the hot air feature, all unpleasant odors will be eliminated, as will 99.9% of bacteria. Hence, with this technology, there is no need to wash clothes in boiling water, or use expensive and potentially harmful chemicals.
Super Speed ​​Course (39 minutes)
You can reduce the time you wash your clothes every day and get them neatly clean at the same time. The Super Speed ​​cycle washes your load in just 39 minutes. QuickDrive saves time by moving clothes dynamically, while Eco Bubble technology ensures powerful cleaning. Rinse time is reduced with Speed ​​Spray technology, which increases the spin speed.
Healthy Steam Cycle
Give clothes a deep, hygienic steam clean. This removes ingrained dirt, 99.9% of bacteria and neutralizes allergens derived from house dust mites in the laundry. Healthy steam cycle reduces exposure to house dust mites, cats and dogs, pollen and fungi.
Similar Recommended Products