Promate Wireless Charging Dock White
Promate Wireless Charging Dock White
FREE Shipping over OMR 20 from seller
24 Hrs Delivery

* within Muscat
Key Information
Type:

Wireless Charger

Design:

Ultra-Portable Sleek

Color:

White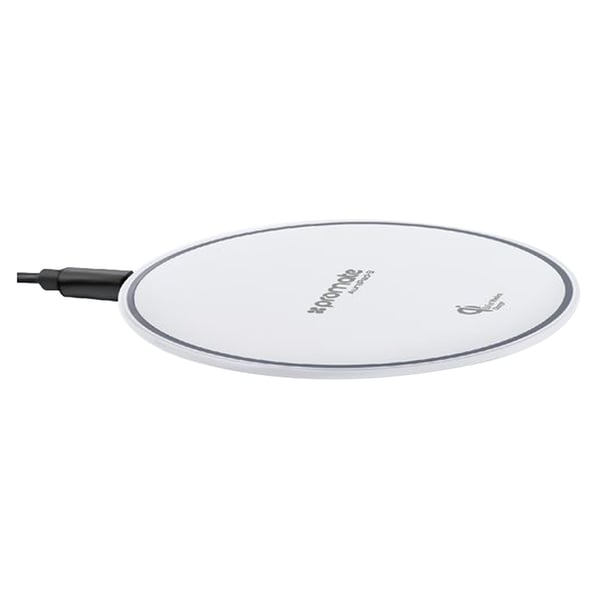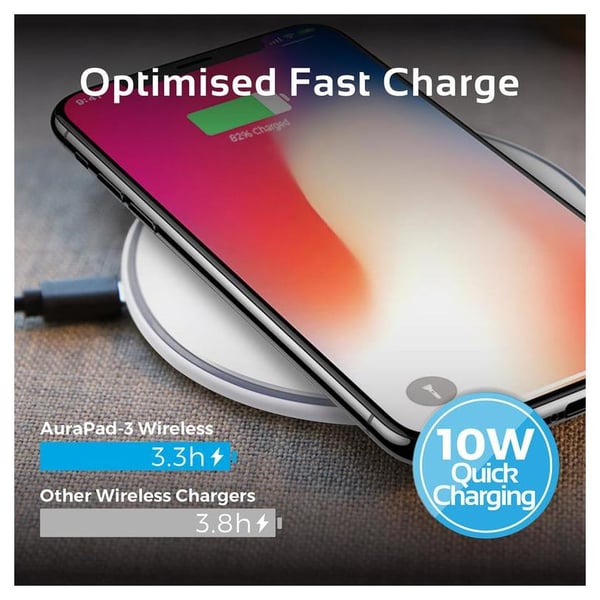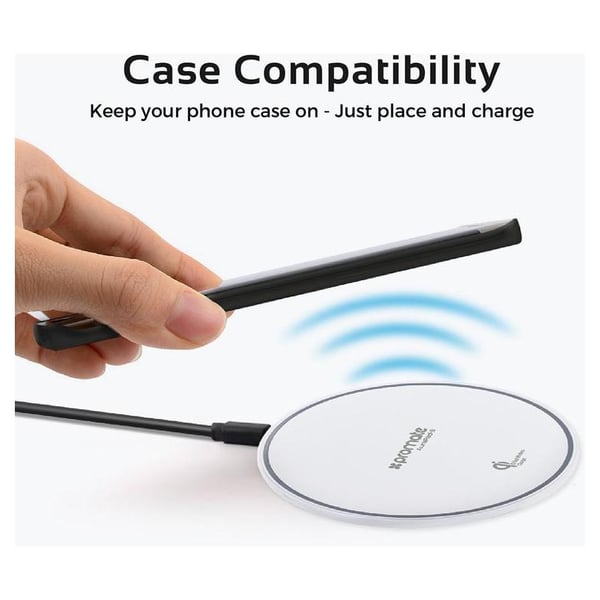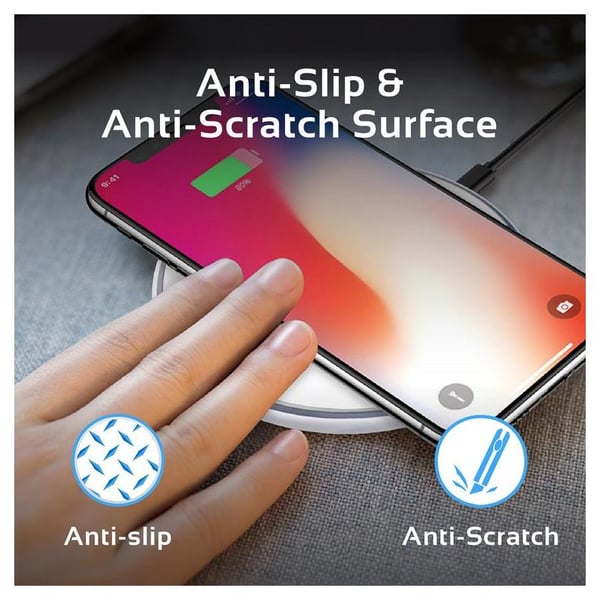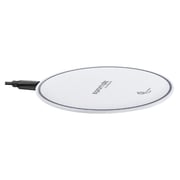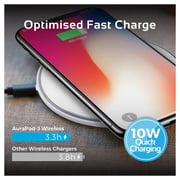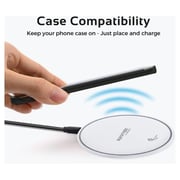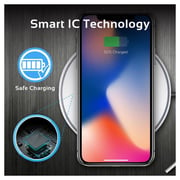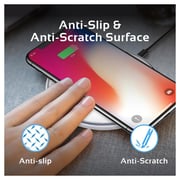 Simplify your space with this Wireless Charging Pad, "AuraPad-3". This charger uses transmitting coils to deliver charge to your phone wirelessly. No need to plug in when it's time to power up, just lay your phone or other Qi enabled device onto the charging pad. When the LED indicator lights up, your device is charging optimally.
No Cables Required – Just Place and Go
No more cables, no more messy charging stations. Simply place your Qi-enabled devices on the non-slip charging surface that's designed to help secure your device while charging. Keep charging simple, even when your hands—and day—are full.
Wirelessly Charge Any Qi-Enabled Smartphone
With a sleek and slim portable design – this universal slimline Qi wireless charging pad is a fantastic space-saving way to charge your phone while you are away from home or the office. Designed for quick and intuitive charging, this pad allows you to charge any Qi-enabled smartphone without the mess of cables.
Up-to 10W wireless charging for newest iPhone X / 8 Plus / 8 is enabled in the latest iOS 11.2 update – faster than traditional 5W wireless chargers.
Lightweight, Compact and Slim Design
Perfect in any setting, this Promate AuraPad-3 wireless pad sports a sleek, elegant minimalist Silicone build. Combine this with an unobtrusive aesthetic and you have a pad that's sure to fit in, whether in your office, your bedroom, your kitchen or anywhere you need it.
Non-Slip Coating Keeps the Power Coming
You'll never need to worry about your Phone slipping or becoming misaligned while on this pad. Promate has coated each wireless base with a special non-slip material, ensuring that your Phone stays where it's placed.
LED Indicator Keeps You Informed
Quickly check whether your device is charging or not with the Promate AuraPad-3 Universal Wireless Charging Pad's built-in LED charging indicator. A stylish LED glows if the phone is charging, illuminating the edges of the pad and augmenting the look of the pad – and your device – even further.
Main
Brand
Promate
Color
White
General
Type
Wireless Charger
Compatible Products
Qi-enabled Device
Design
Ultra-Portable Sleek
Features
Features
Ultra-Fast Wireless Charging Dock | Smart IC Technology | Ultra-Portable Sleek Design
Battery & Power
Input power
DC5,2A/DC9V, 1.8A
Output power
10W DC 5V,1A/DC9V,1.2A
000000000001170065