Philips Wet & Dry Epilator BRE64000
Philips Wet & Dry Epilator BRE64000
Key Information
Type:

Epilator

Corded:

Cordless

Color:

White Gold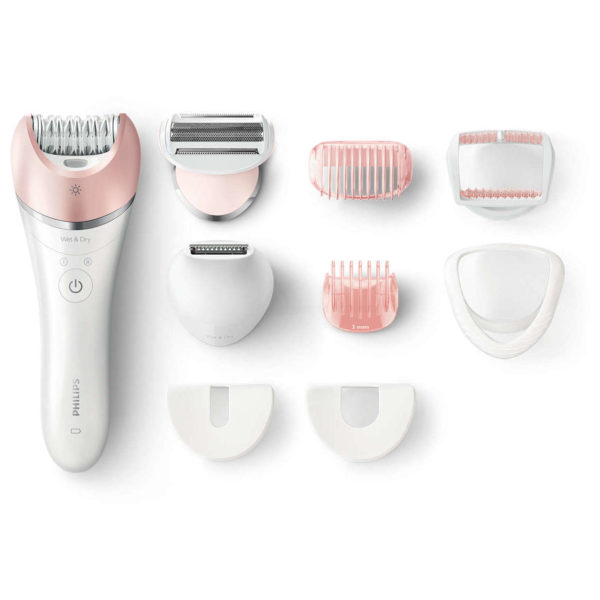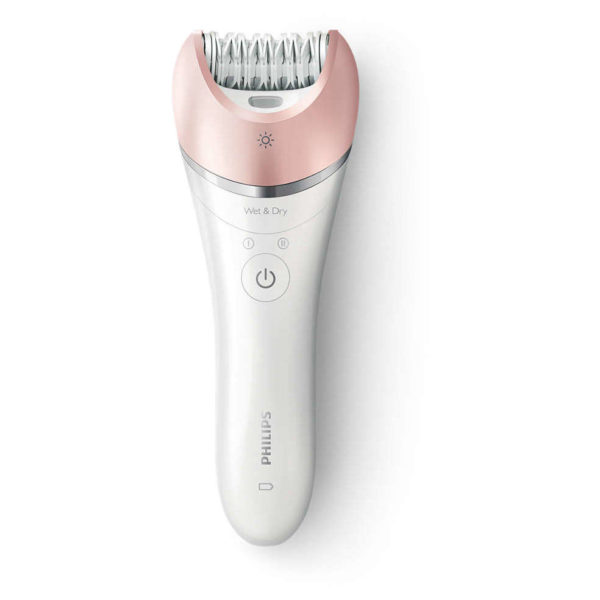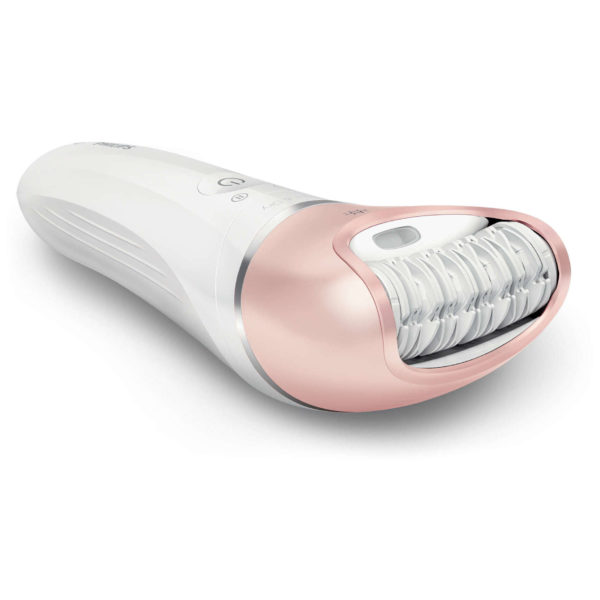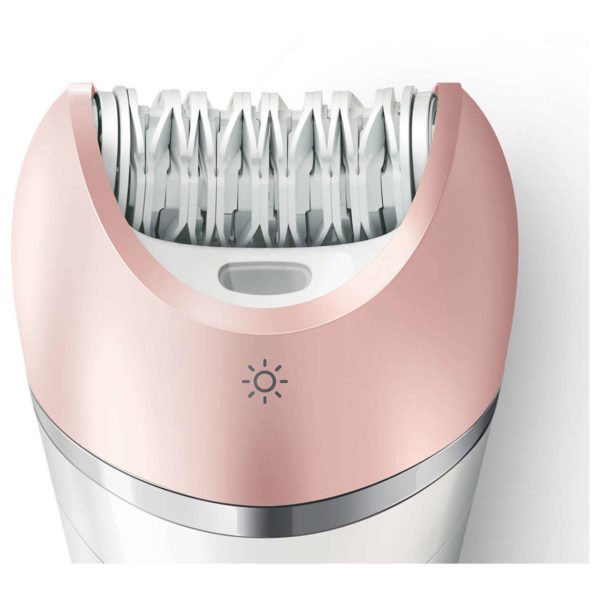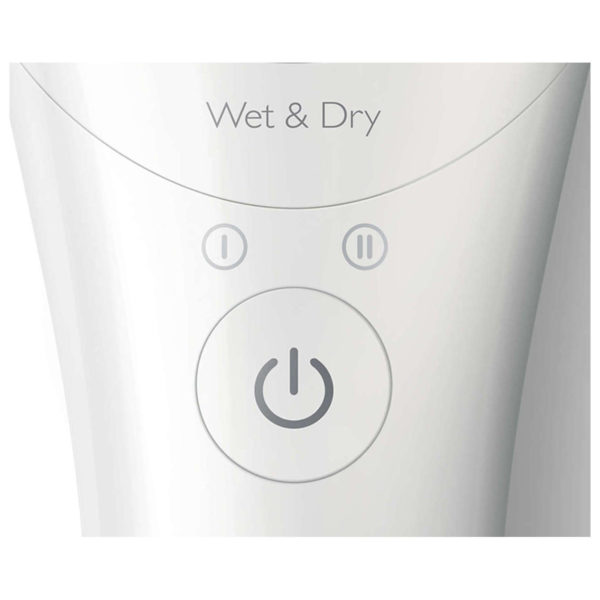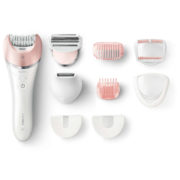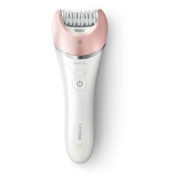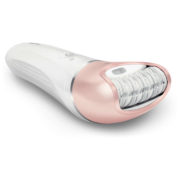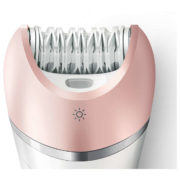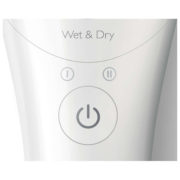 Philips Satinelle Advanced Wet & Dry Epilator For Legs, Body And Face 8 Accessories Cordless And Rechargeable S-Shaped Handle Design
Ergonomic S-shaped handle
The ergonomic S-shaped handle is easy tosteer for maximum control and better reachwith natural and precise movements, all overyour body
Micro ridged ceramic discs
Our epilator head is unique in being made froma rough ceramic material that grabs hair firmly,even fine hairs won't slip from its grip
Widest epilation head
Widest epilation head for optimal hair removalin one stroke for long lasting results.
Patented epilation system
All of our Philips epilators have a uniquesystem where the tweezers lift and gather thelying hair, guide them to the pulling point firmlygrabbing and pulling out the hair. Combinedwith the unique round ceramic discs it epilatescloser to the skin for optimal results and moregentleness
Wet and dry use
For a gentle and comfortable use during yourshower or bath routine with anti slip grip foroptimal wet and dry use.
Opti-light
Unique light ensures you don't miss fine hairsfor best epilation results for all body parts.
Body care heads
Body care heads will bring more personalizedand convenient solutions to her individualbeauty routine for hair removal and beyond.
90 degree angle
The Philips Satinelle will always give you thebest performance when used at a 90 degreeangle.
Trimming head and bikini comb
It includes a trimming head and bikini comb totrim and shape delicate areas for moreconvenience.
Shaving head and trimming comb
The shaving head and trimming comb provideclose shave and more gentleness in differentbody areas.
Main
Brand
Philips
Color
White Gold
Features
Features
For legs, body and face | 6 accessories | Cordless and Rechargeable | S-shaped handle design | Wet and dry use | Opti-light | 1.5 hour charging time | Usage Time: up to 40 minutes | Includes Massage Cap
Power & Battery
Wattage
15V / 5.4 Watts
Battery Type
Li-Ion battery