Fujifilm INSTAXMINI90NEO Classic Instant Film Camera Brown + 10 Sheet
Fujifilm INSTAXMINI90NEO Classic Instant Film Camera Brown + 10 Sheet
Key Information
Effective Megapixel:

Create 2.4x1.8'' (62x46mm) Instant Prints

Actual number of megapixels. More megapixels means more clear picture it can take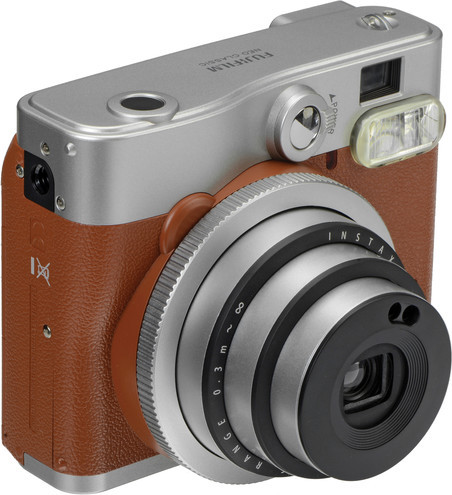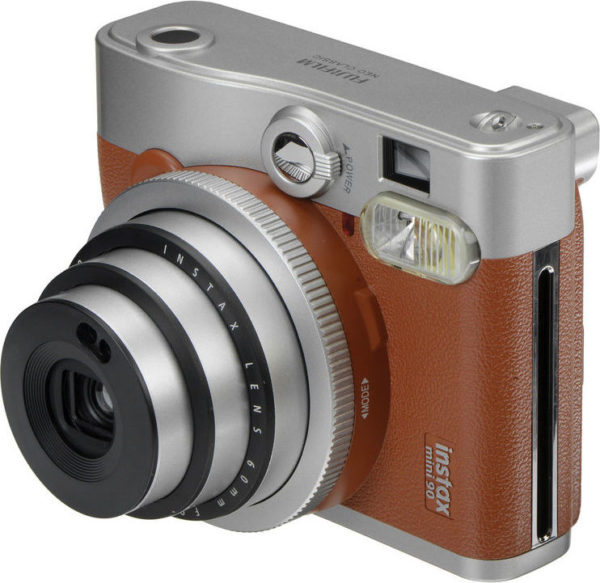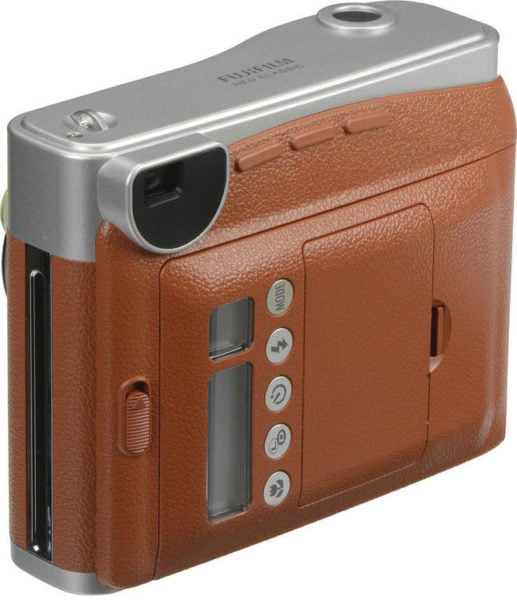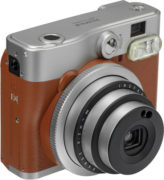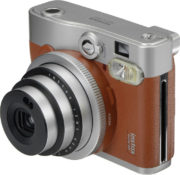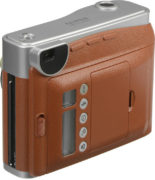 The instax mini 90 offers advanced features, such as bulb and double exposures, that are attractions of traditional analog cameras and offer an enhanced capability to capture light creatively.
High performance flash
The high performance flash emits the ideal amount of the light finely adjusted for the distance to the subject and ambient brightness. It helps to optimize the exposure.
Bulb exposure mode
In bulb exposure mode, the shutter remains open (up to 10 seconds) while the shutter button is depressed, enabling photo capture that shows attractive night views and light streaks.You can take expressive photos, with more fun added to instax photography.
Power switch & Shutter button
The power switch and shutter button are placed close to each other, making it easy for you to switch on and take a picture quickly.
Tripod socket
The tripod socket mount enables the instax to be attached to a tripod giving it stability, especially important when using the double exposure or bulb mode.
General
Brand
Fujifilm
Type
Instant Film Camera
Color
Bwown
Kit Lens
- / Retractable 60mm Lens
Features
Retractable 60mm Lens Built-In Flash Six Shooting Modes Brightness Control Rechargeable Battery
Sensor
Effective Megapixel
Create 2.4x1.8'' (62x46mm) Instant Prints
Optics & Focus
Macro focus range
0.3m - 0.6m
Normal focus range
0.6m - 3.0m
Screen / Viewfinder
Viewfinder type
Real image finder, 0.37x, with target spot and parallax adjustment for macro mode
Photography Features
Built-in flash
Automatic electronic flash (with brightness adjustment function), forced firing mode (with brightness adjustment function), flash off mode, red eye reduction mode
Flash range
0.3 ~ 2.7m
Exposure compensation
Automatic, LV5.0 - 15.5 (ISO800), lighten-darken control ±2/3EV, +1EV
Physical
Battery description
NP-45A lithium-ion battery.charge capacity: 10 film packs
Weight (inc. batteries)
Approx 296g
Dimensions
Approx 113.4mm x 91.9mm x 57.2mm