Eufy T1301H21 3 x Lumi Stick-On Energy Efficient Night Lights
Eufy T1301H21 3 x Lumi Stick-On Energy Efficient Night Lights
FREE Shipping over OMR 20 from seller
24 Hrs Delivery

* within Muscat
Key Information
Type:

Stick-On Light

Color:

White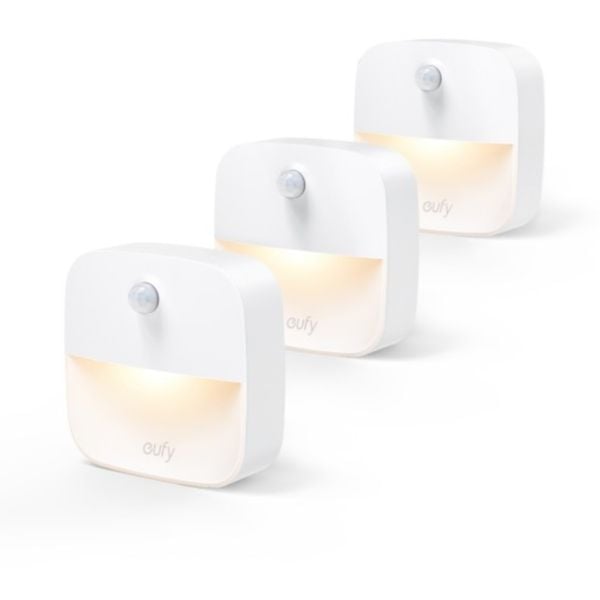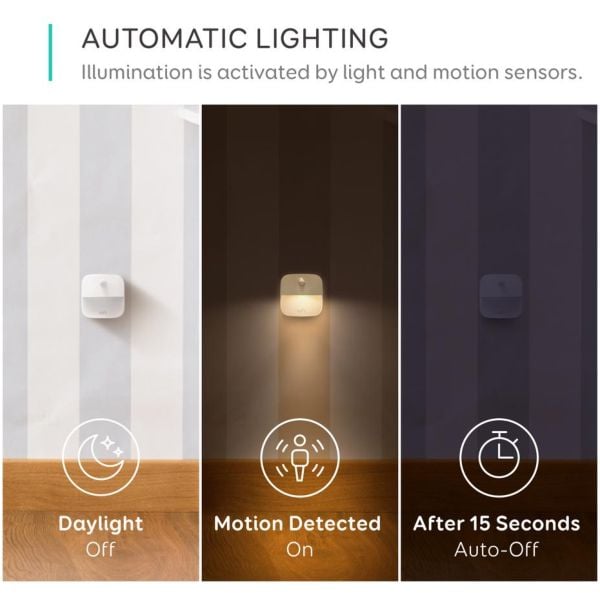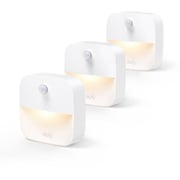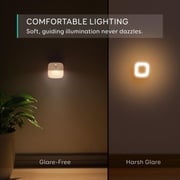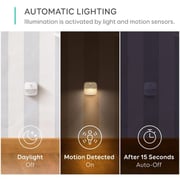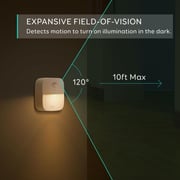 Bye Bye Stubbed Toes
When the lights go out, motion sensors ensure Lumi provides illumination when you need it most. A wide 120° field of view detects movement up to 10 ft away, giving you light before you need it.
Integrated Light And Motion Sensors
Integrated Light And Motion Sensors
When the lights go out, motion sensors ensure Lumi provides illumination when you need it most. A wide 120° field of view detects movement up to 10ft away, giving you light before you need it.
Automatic Lighting
When ambient light becomes low, Lumi automatically emits light when motion is detected and turns off after 15 seconds.
Extremely Economical
3 AAA batteries (not included) power Lumi for a full year. Standardized battery size makes replacing batteries wallet-friendly and easy to source.
Easy Installation
Two installation options make Lumi ideal for adding illumination wherever you need it. An adhesive back sticks to a variety of surfaces for instant and automated lighting, while mounting screws are provided for permanent installations.
Main
Brand
Eufy
Color
White
General
Type
Stick-On Light
In the box
3x Lumi Stick-On Night Lights, 1x Screw, 6x Wall Plugs, User Manual, Happy Card
Dimensions
18.5 x 5.2 x 15.7 cm
Features
Features
Provides the right amount of glare-free lighting to guide you in the dark.When light sensor perceives darkness, motion sensor activates lighting when movement is detected.Three AAA batteries (not included) provide soft illumination for up to a year.Eliminates need to turn on blinding lights in the middle of the night.
S100590553