Dlink Extreme-N Dual-Band Gigabit Router DIR825 AC1200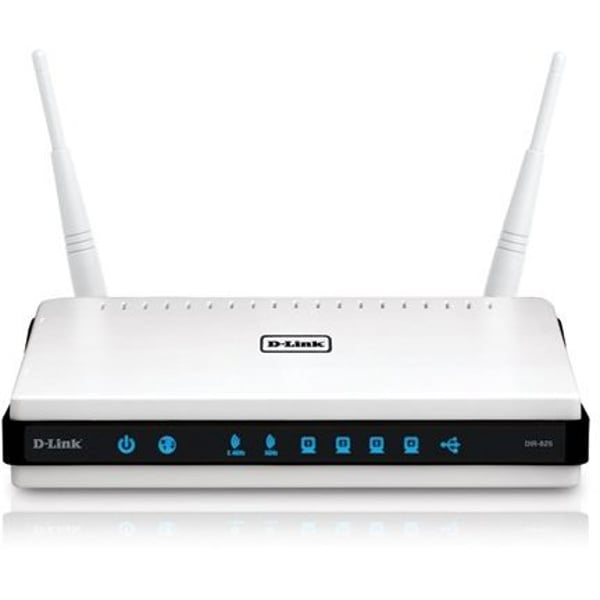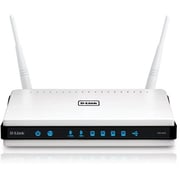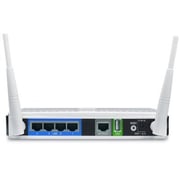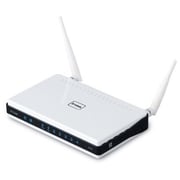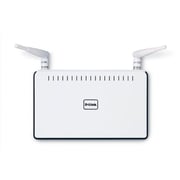 Dlink
Dlink Extreme-N Dual-Band Gigabit Router DIR825 AC1200
FREE Shipping over OMR 20 from seller
Delivery 24 Hrs Delivery * within Muscat
Secure Transaction
Key Information
Type:

Router

Operating Distance:

10 m

It is the rate of radio signal to send and receive communication signal. Common frequencies are 2.4 Ghz and 5 Ghz.5GHz provides faster data rates at a shorter distance. 2.4GHz offers coverage for longer distances, but may perform at slower speeds

Frequency band:

2 Bands

You can connect multiple devices using wired ethernet cable in a local area network

Ethernet:

4

Input/Output Terminals:

4 Ethernet LAN Ports, 1 WAN Port, 1 USB Type A port

Color:

White
Details
HD Fuel for better video streaming and online gamingSuperior performance over competing draft N routers Intelligent QoS prioritization technology
BENEFITS OF DUAL BAND
The D-Link® Xtreme N™ Dual Band Gigabit Router (DIR-825) uses dual band technology to support 2.4GHz & 5GHz wireless signals at the same time. This allowsyou to check e-mail and browse the Internet using the 2.4GHz band while simultaneously streaming High-Definition (HD) movies and other media on the 5GHzband. The DIR-825 is designed for users looking to get a true HD wireless connection that can handle multiple HD video streams throughout the house, whilebeing backward compatible with existing 802.11g and 802.11a products.
Shareport
D-Link has created SharePort™ technology to bring more flexibility to your network. With SharePort technology, you can connect a USB printer and share itthroughout your network. You can also share a USB storage device, providing network storage for everyone to share.
Powered by HD Fuel
Use the power of HD Fuel to play your movies and games with superior router technology. We've combined the clarity of the 5GHz wireless band with ouradvanced Intelligent QoS engine to create the finest HD streaming media you can experience.
Why Intelligent QoS is better!
With some routers, all wired and wireless traffic, including Voice over IP (VoIP), Video Streaming, Online Gaming, and Web browsing are mixed together into asingle data stream. By handling data this way, applications like Streaming Video could pause or delay. With the D-Link Intelligent QoS Prioritization Technology,wired and wireless traffic are analyzed and separated into multiple data streams. These streams are then categorized by sensitivity to delay, so applications likeVoIP, Video Streaming, and Online Gaming can be given top priority. This enables multiple applications to stream smoothly to your TV or PC.

Delivering best-in-class performance, network security, and coverage, the Xtreme N Dual Band Gigabit Router (DIR-825) is the ideal centerpiece for yourwireless network in the home or office