Dlink AC1300 WiFi Range Extender + DSP-W115 Wifi Smart Plug White
Dlink AC1300 WiFi Range Extender + DSP-W115 Wifi Smart Plug White
Model: DRA 1360 + DSP-W11
FREE Shipping over OMR 20 from seller
24 Hrs Delivery

* within Muscat
Key Information
Type:

WiFi Range Extender

Frequency band:

2.4 GHz, 5 GHz

It is the rate of radio signal to send and receive communication signal. Common frequencies are 2.4 Ghz and 5 Ghz.5GHz provides faster data rates at a shorter distance. 2.4GHz offers coverage for longer distances, but may perform at slower speeds

Input/Output Terminals:

1 x RJ-45

Ethernet:

Gigabit Ethernet

You can connect multiple devices using wired ethernet cable in a local area network

Color:

Black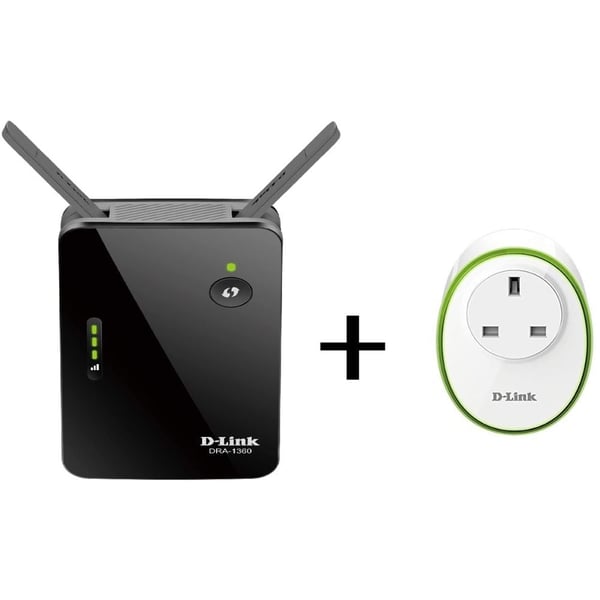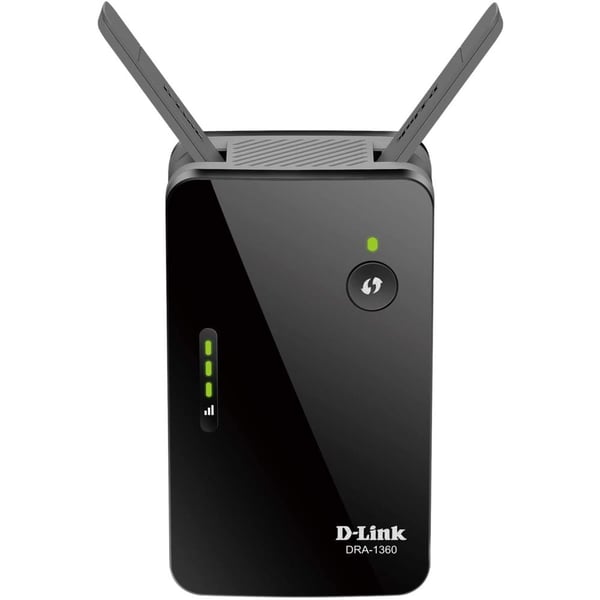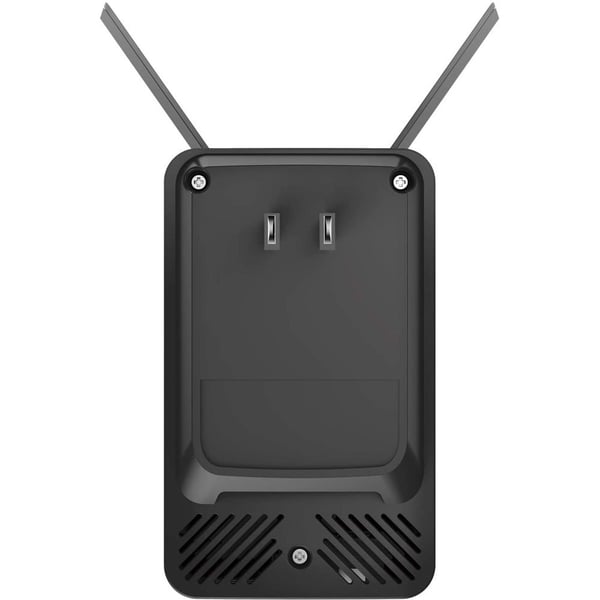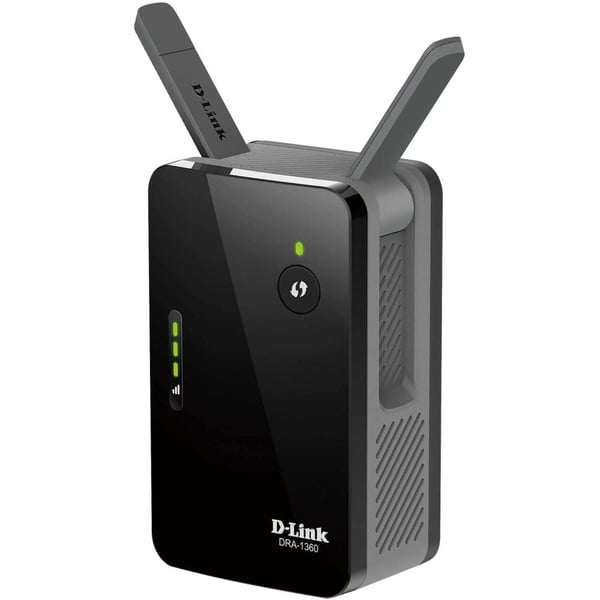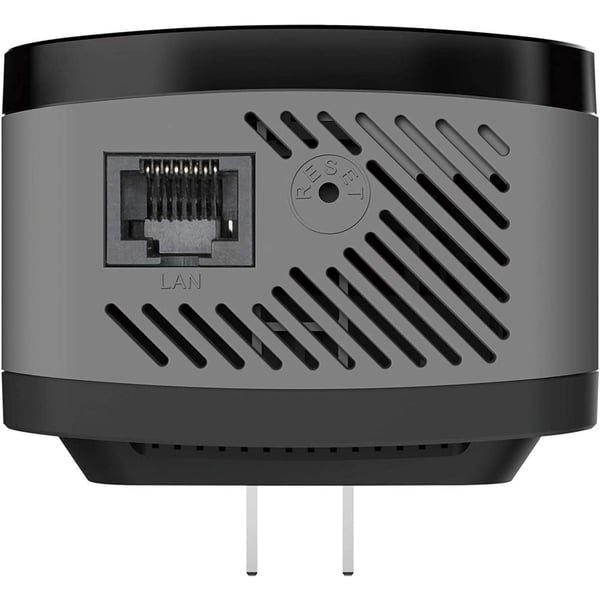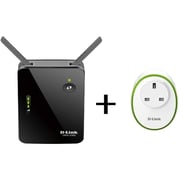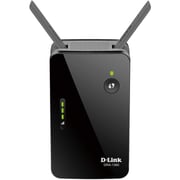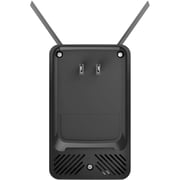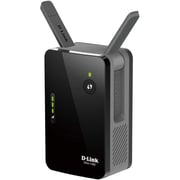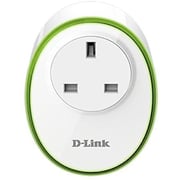 The EXO AC1300 Mesh Range Extender lets you extend your existing wireless network with high-speed dual-band AC1300 Wi-Fi.
Place it anywhere in your home to eliminate Wi-Fi deadzones, and enjoy radical Wi-Fi Mesh technology when you pair it with an EXO router. Because you know you deserve more than just a Wi-Fi signal.
Increase the coverage of your home Wireless AC network with the sleek and easy-to-use DRA-1360 AC1300 Wi-Fi Range Extender. Dual-band technology helps reduce interference from nearby wireless transmitters in the home, and also provides backward compatibility with older wireless devices in your network, allowing you to enjoy a blazing-fast, reliable wireless connection. Alternatively, use the built-in Gigabit Ethernet port and your home's existing wired Ethernet cabling to extend wireless coverage without worrying about signal strength.
Setting up the AC1300 Wi-Fi Range Extender is simple. You can use the supported D-Link Wi-Fi app on your compatible iOS or Android mobile device to set up the DRA-1360 easily without needing a computer. Alternatively, you can use one-touch configuration by pushing the WPS push-button on the DRA-1360 and on the router or AP you want to extend, and the DRA-1360 will automatically configure itself for you. It even includes a built-in setup wizard that lets you configure it wirelessly with a PC or mobile device.
The DRA-1360 is a compact device that is ideal for use at home or a small office, as it does not take up much space and is ready to use by simply plugging it in. The bright Signal Indicator LED makes finding a suitable location a cinch. Its diminutive wall-plug design easily saves you the hassle of dealing with a power cord. Its sleek, unobtrusive appearance blends easily into the decor of your home or office.
Create your EXO Wi-Fi Mesh network – Pair the extender with an EXO router to instantly create a super-fast mesh Wi-Fi network with intelligent functionality
One Unified Wi-Fi Network – One network name (SSID) throughout your home eradicates disconnecting and reconnecting as you move from room to room
One-Touch setup – Get set up in seconds with the push of a button
Free D-Link Wi-Fi app – Set up and manage your network from your smartphone.
Main
Brand
Dlink
Color
Black
General
Type
WiFi Range Extender
Compatible Products
Wi-Fi Enabled Devices
What's in the Box
1 x WiFi Range Extender, 1 x Wifi Smart Plug White
Features
Features
Add the extender to a compatible Wi-Fi router and boost Wi-Fi coverage in any corner of your home
Additional Features
It provides super-fast combined Wi-Fi speeds of up to 400 Mbps (2.4 GHz) + 867 Mbps (5 GHz)
Standards
IEEE 802.11ac, IEEE 802.11n, IEEE 802.11g, IEEE 802.11b, IEEE 802.11a, IEEE 802.3ab
Technology
Wi-Fi Mesh technology
Frequency band
2.4 GHz, 5 GHz
Frequency Range
2.4 - 5 GHz
Data Rates
400 Mbps (2.4 GHz), 867 Mbps (5 GHz)
Max Transfer Rate
1300 Mbps (2.4G + 5G)
Connectivity
Interfaces
Wireless LAN, Ethernet Port
Input/Output Terminals
1 x RJ-45
WiFi Encryption
Wi-Fi Protected Access (WPA/WPA2), WPS (PBC)
WiFi
IEEE 802.11 ac/n/g/b/a
Ethernet
Gigabit Ethernet
LAN
1 x RJ-45
Power & Battery
Power Supply
110 - 240 Volts
Temperature
Storage: -20 to 65 °Celcius, Operating: 0 to 40 °Celcius
Humidity
Storage: 5% to 95%, Operating: 10% to 90%
Physical
Antenna Type
External Antenna
Number of Antenna
2
LED Indicators
Status/WPS, 3 Segment Wi-Fi Signal Strength Indicator
Certifications
FCC, IC, CE2, RCM, NCC, UL, LVD, BSMI
Buttons
Reset, WPS
Dimensions
105.0 x 63.5 x 50.0 mm
S100687983