Casusgrill Single Use Biodegradable Gril
FREE Shipping over OMR 20 from seller
24 Hrs Delivery

* within Muscat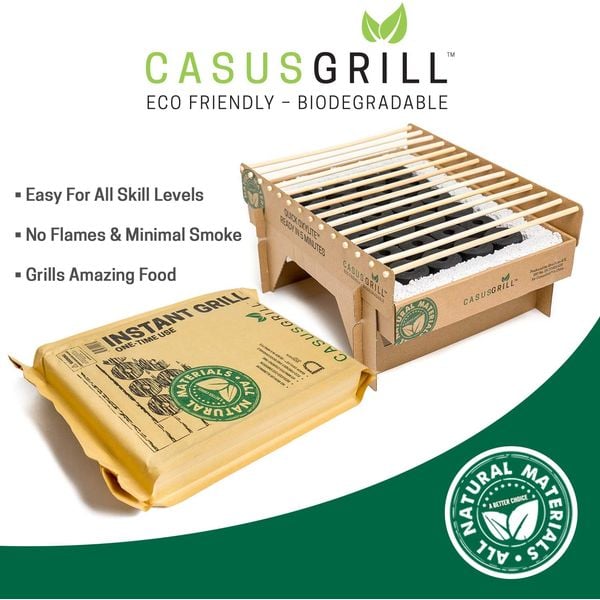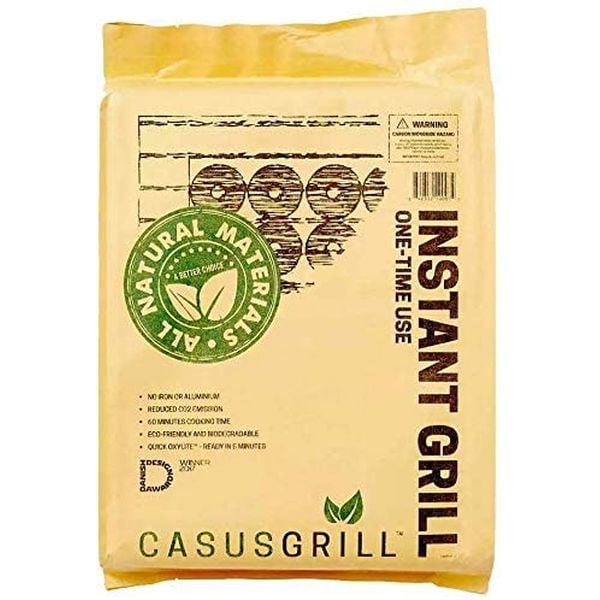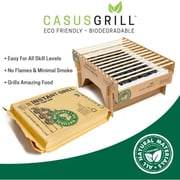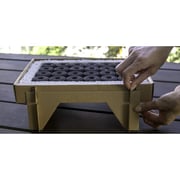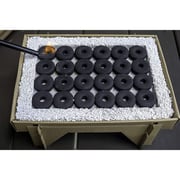 All Natural Bamboo Grate 100% Natural Materials (Bamboo & Cardboard) No Metals Or Chemicals No Lighter Fluid Needed
REVOLUTIONARY BBQ – Experience a new and convenient way to barbecue. With our small and instant set up grill you can now have an amazing BBQ experience nearly anywhere. CasusGrill has an innovative single use grill that will make all your guests appreciate the food and the way it was made!
100% BIODEGRADABLE – We take disposable bbq grills to a completely new level. Every single aspect of our grill is made from all natural materials that can be broken down back into the earth making it completely biodegradable. Finally a grill that you can throw away without worrying if you're hurting the environment!
REDUCE EMISSIONS – From the manufacturing process, to the material, and the disposal of the grill our goal is to reduce emissions while keeping the barbecue experience authentic. Cook on the grill as you normally do and still have the same amazing charcoal flavor while knowing you are doing your part in keeping the planet clean!
COMPACT AND PORTABLE – Each individual grill is packaged in a compact and portable packaging. It is easy to store in your vehicle, garage, or backpack. This is a great portable bbq grill for camping that you can easily carry, set up, and dispose of.
EASY SET UP – Set up the grill in only 3 easy steps. The base comes assembled, you will need to simply put together cardboard stand and attach the bamboo grate. We use lava stones that do not require any sort of lighter fluid to start. It doesn't get easier than this.
CONVENIENT – Easily bring our grill anywhere! Whether you are going on a camping trip or gathering, surprise your guest with a super innovative and convenient way to grill your favorite foods! This simple yet efficient grill is the new, revolutionary way to have a barbeque while being environmentally conscience!
100% NATURAL – CASUSGRILL is a single use grill meaning that you use it once and can conveniently throw away the whole thing. The entire grill is made from environmentally conscience material so that every part of the grill will be go back into the environment.
VERSATILE – Our grill can be used to cook nearly anything from proteins, vegetables, fruits, or even make smores. The grill comes in a slim package that can be stored in your car, luggage, or backpack. Our easy start coals can be ignited in most conditions and stay hot longer!
General
Type
Griller
Features
All Natural Bamboo Grate100% Natural Materials (Bamboo & Cardboard)No Metals Or ChemicalsNo Lighter Fluid Needed
Physical
Material
Cardboard, Bamboo, Lavastone
000000000001208250