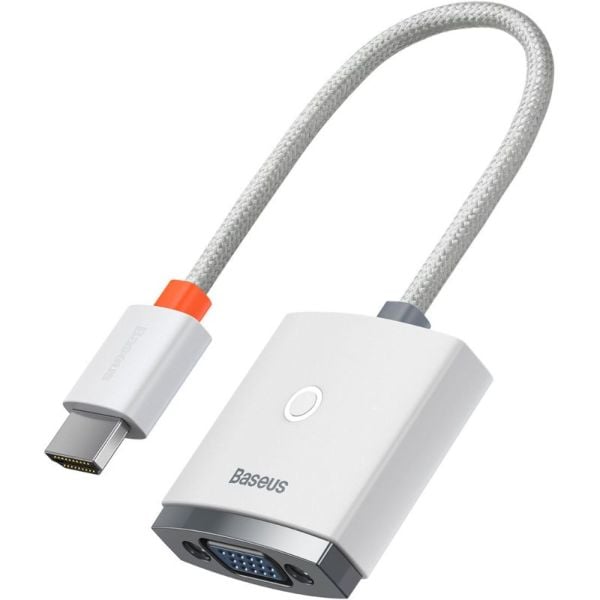 Roll over image to zoom in
Click to expand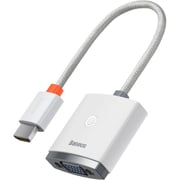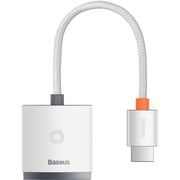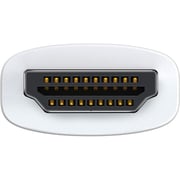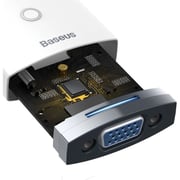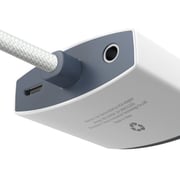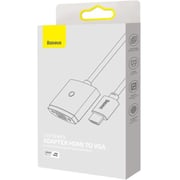 Baseus
Baseus HDMI To VGA Adapter White
FREE Shipping over OMR 20,000 from seller
Delivery 24 Hrs Delivery * within Muscat
Secure Transaction
Key Information
Color:

White

Type:

Adapter
Details
Baseus Lite Series WKQX010102 is an HDMI to VGA adapter with additional micro USB connectors (for power supply) and AUX 3.5mm mini jack that allows you to connect a new laptop, console or media player to an older TV, monitor or projector. An excellent gadget that allows you to use the latest mobile equipment on older receivers. You don't need to buy the latest TV model to send a high-quality signal from your notebook to it.
A rescue for older receivers
Although the HDMI standard has already entered our devices for good, many homes will still have receivers with a VGA port. There is no point in replacing the TV or projector by force, since the current one is still working, right? However, it would be nice to be able to attach a little newer equipment to them, without losing image quality. The solution to this problem is Baseus HD Converter, an accessory that will allow you to send the signal from the HDMI connector to a device with a VGA port (and only in this direction).

For different types of devices
The gadget supports a number of different devices equipped with an HDMI port. From laptops, through consoles (such as PlayStation 4), to various TV boxes (such as Xiaomi Mi Box). On the other hand, the VGA connector doesn't have to be just a part of the TV. Monitors and projectors with the mentioned port are also supported. You can choose the color you want.

When the screen is too small
Thanks to the adapter, you can connect a TV or projector to your computer and enjoy a truly cinematic experience while watching movies at home. In addition, the converter will also be perfect for your workplace, when you display your presentation in large format and high resolution during a business meeting. It will not matter that the boss skimped on a newer projector with an HDMI connector. You'll do great without it.

FullHD input and output
The accessory supports a resolution of up to 1080P, both in the input (HDMI) and the output of the gadget (VGA). Regardless of whether you send the signal from the console, laptop or TV box, it will always be of high quality, despite the limitations of the older connector. A razor-sharp image for virtual gameplay, watching movies or making presentations. In one sentence, anytime, anywhere.

High-quality chip
Inside the device is a high-quality converter chip that does (perfectly, you have to admit) all the dirty work. Losslessly processes the received signal and passes it on in a form that equipment with a VGA connector can easily reproduce. At the same time, it consumes little energy, and the displayed image is clear and without distortion. Such a quiet hero of every film screening or presentation.

Stability and durability
The housing of the adapter is made of strong ABS, which is not only extremely durable, but also resistant to high temperatures. You can easily take it with you on a trip, without fear that it will be damaged in transport. In addition, a thick, copper wire coated with anti-corrosion tin guarantees a stable signal without disturbances and annoying interruptions. It is placed in a braid made of flexible PVC, so you do not have to worry about its durability either.

Just plug it in
The adapter does not require additional programs or hundreds of drivers. All you have to do is connect the plug to a free HDMI port, connect the VGA cable on the other side and it's ready. You can start using it right away. The adapter will automatically start converting the signal regardless of the laptop's operating system. The gadget works with both Windows (10/8/7 / Vista / XP), as well as Mac OS and Linux.
Similar Recommended Products